World news story
Marking Climate Diplomacy Day in Norway
The British Embassy in Oslo worked together with German, French and EU embassy colleagues to promote joint climate diplomacy.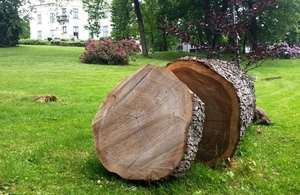 On Climate Diplomacy Day, 17 June, all around the world the UK, Germany, France and the EU used events and activities to showcase our climate diplomacy partnership.
The embassies in Oslo emphasised the importance of our climate partnership with Norway and focused on how a diplomatic push to increase ambitions across the world can help secure a global agreement at COP21 in Paris. Attention focused in particular on how economic growth and action on climate change can be achieved together. There was a joint online quiz to engage contacts and the public where participants answered questions testing their climate knowledge to win a bicycle. The German Ambassador to Norway hosted a reception to announce the winner and highlight the importance of the EU, and particularly French, German and British partnership with Norway on climate.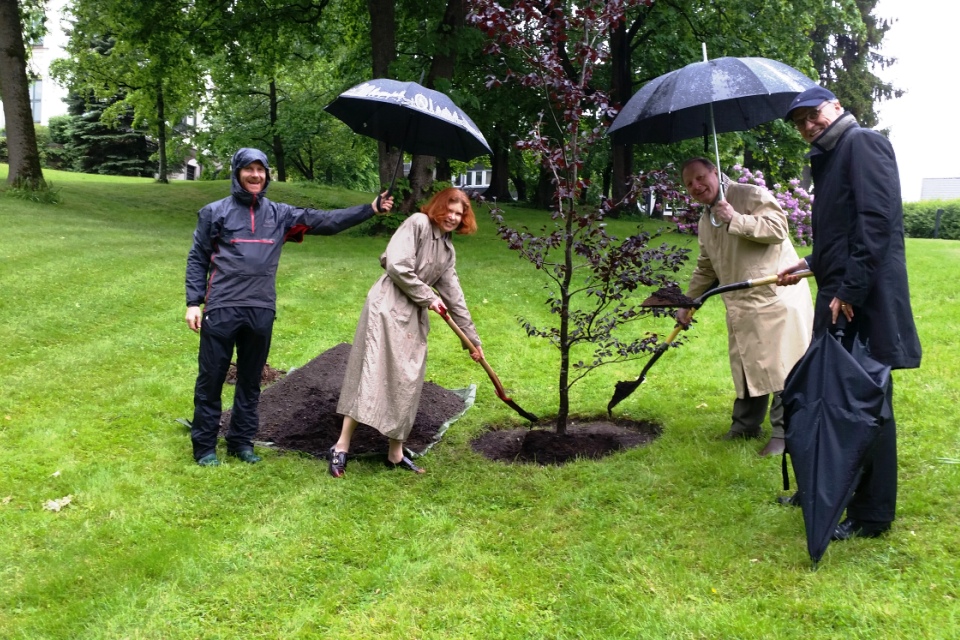 Climate Diplomacy Day was the perfect occasion for the French, German and British Ambassadors to plant a tree in the embassy gardens to replace a 170 year old elm blown down in a storm last winter.
About Climate Change and Foreign Policy
Climate change is one of the major challenges of the 21st century, presenting risks to international prosperity and security. Securing international action in response is a key foreign policy challenge.

Climate change impacts are already being felt around the world, affecting human lives and economies. Without sustained mitigation action and effective adaptation, these impacts are likely have considerable consequences for our way of life.

The economic and business opportunities of a transition to a low carbon future are also significant: the sooner we act, the greater the benefit. Timely investment in low carbon, climate resilient development can generate jobs and growth, and reduce the long term costs of lowering emissions and adapting to climate change impacts.

2015 is a decisive year for international climate negotiations. To keep us on track to limit global temperature rises to below 2°C, it is essential to secure a fair, ambitious and legally binding international agreement under the United Nations Framework Convention on Climate Change (UNFCCC) at the 2015 Conference of Parties in Paris (COP21).
What are we doing about it?
The EU is willing to act. We put our emissions reduction contribution to the 2015 Agreement forward on 6 March 2015, as the first G20 country to do so. The EU's Intended Nationally Determined Contribution (INDC) reflects the decision taken by the Council of Ministers in October to achieve at least 40% domestic greenhouse gas emission reductions on 1990 levels by 2030. It will put us on a cost-effective trajectory to the 80-95% reductions on 1990 levels by 2050 recommended by the Intergovernmental Panel on Climate Change (IPCC). But Europe accounts only for around 9% of global emissions and its share is falling: action across the globe is therefore essential.

Climate Diplomacy Day seeks to highlight the positive action that is being taken around the globe in collaboration with the EU and its Member States, and to encourage informed debate and a joint response to the climate challenge.