Mark Prisk urges shoppers: "love your local market"
The Love Your Local Market 2013 campaign will entice budding entrepreneurs to trade.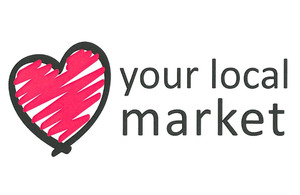 Local Growth Minister Mark Prisk called on communities and budding entrepreneurs to back their local markets well into the New Year, as part of a wider effort to breathe new life into the nation's high streets.
The minister confirmed that the Love Your Local Market campaign in 2013 will take place from 15 May, and will give aspiring retailers the chance to test out their ideas at their local markets.
During the Love Your Local Market campaign, new stallholders will be able to take advantage of a 'Table for a Tenner' deal - with some offering free pitches - at markets across the country, with many offering mentoring to those setting up shop for the first time.
And to make sure as many high streets as possible can take part, the National Association of British Market Authorities will hold a series of roadshows sharing ideas that councils and other market operators can take to make their events a success.
Around 400 local markets across the country were involved this summer, with a locally-defined programme of events designed to attract visitors into town centres and help new start-ups.
Mark Prisk said:
"Markets can play an integral role in reviving our high streets, offering something new and exciting for shoppers in a way the Internet and out-of-town retail centres can't.
"I would urge traders and councils across the country to back this effective and important campaign, offer support to budding entrepreneurs looking to trade and Love Your Local Market."
Graham Wilson, OBE, Chief Executive of the National Association of British Market Authorities, said:
"Love Your Local Market and National Market Day provided a great impetus to the campaign to revitalise the high street and created an opportunity for almost 2000 people to sample market trading for the first time. We now want to build on this success and make LYLM 2013 bigger and better."
Joe Harrison, Chief Executive of the National Market Traders' Federation, said:
"We, at the National Market Traders' Federation, are happy to see this campaign running again for a second year, and are delighted to support it. We do hope it has an even bigger impact than the first event with regard to the encouragement of new start-up businesses within the industry."
Following up on a successful fortnight
It follows the success of the Love Your Local Markets event in June this year, which saw over 400 markets run over the dedicated 2 weeks.
As a result of this scheme:
around 400 markets took part under the Love Your Local Markets banner
just under 2,000 new traders joined local markets during last year's campaign
over 3,000 'Tables for a Tenner' and free pitches were offered - over half of which were taken up
Examples include:
Sarah Rogers, whose chocolate stall is now a regular fixture at Ludlow Market, with visitors now looking to buy her products online and making bookings for her to cater weddings and other events
Obi Nwosu, who started selling during Love Your Local Market at Portobello in London, and now has stalls in six locations across the Capital
Keith Smith, who started his Natural Ingredients stall at Fleetwood Market earlier this year, but is now trading on every market day of the week, and sell into retail outlets including food halls and other local specialist markets
Published 10 November 2012