Marham runway project adopts a green approach
The project aims to recycle 85% of the materials from the old southern taxiway for use on the new surface, with the surplus to be used for other…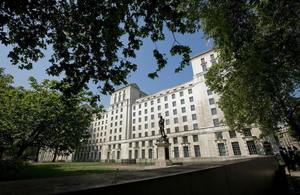 The project aims to recycle 85% of the materials from the old southern taxiway for use on the new surface, with the surplus to be used for other tasks at the Norfolk airbase.
Because the aim is to have no waste transported from the site for disposal, the overall costs of resurfacing the runway and the associated CO2 emissions will be reduced.
In addition, the energy efficiency of the airfield itself will be improved, with the installation of new LED lights which require only 5% of the power used by the existing lights.
Defence Estates (DE) Project Manager Dan Willmott explained:
We are removing the old surface and treating the materials on site to rejuvenate them. They can then be laid back onto the taxiway. This will be a showcase project for the MOD as it is the first time we have attempted to refurbish a taxiway by re-using materials from the current surface on this scale.
"If we are successful it will prove that airfield works can be completed while achieving high standards of environmental responsibility."
Prior to the start of the project DE and its contractors Babcock Dyncorp and BAM Nuttall completed eight weeks of preparatory work. The project team have liaised closely with the Station to ensure that RAF operations at Marham can continue.
First opened in 1916, RAF Marham is currently home to four squadrons of Tornado GR4 aircraft - No II (AC) Squadron, No XIII Squadron, IX (B) Squadron and 31 Squadron.
In addition, Tactical Imagery Intelligence Wing, 3 Force Protection Wing, Tactical Armament Squadron, the Tornado Maintenance School and No 2620 (County of Norfolk) Squadron Royal Auxiliary Air Force are based here. RAF Marham also forms the 138 Expeditionary Air Wing.
Published 24 May 2010