News story
Many happy returns at Christmas
HMRC has revealed that 1,566 people found time during the Christmas Day festivities to send an online tax return.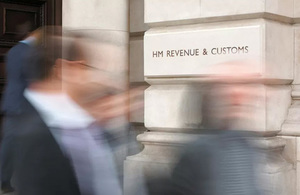 The figure represents a 1% increase on the 1,548 people who filed online on Christmas Day 2012.
The busiest filing hour on Christmas Day was just before lunch, from midday to 1pm, when 144 people hit the send button on their completed return.
This followed 17,000 individuals who booted up their computers, got their financial information together and sent an online tax return on Christmas Eve. This was up 19% on the 14,330 returns received on 24 December 2012.
The Boxing Day holiday saw another 4,493 people send their tax return over the internet – a 4% fall from the 4,685 received last year.
In total, 23,059 online returns were received over the three-day period – up 12% on the 2012 total of 20,563.
The deadline for sending 2012 to 2013 tax returns to HM Revenue and Customs (HMRC), and paying any tax owed, is 31 January 2014. However, taxpayers who owe less than £3,000, and want HMRC to collect the tax they owe through next year's tax code, need to submit an online return by midnight on 30 December.
For general help and advice on completing a return, visit www.hmrc.gov.uk/sa or call the Self Assessment helpline on 0300 200 3310 (open 8.00am to 8.00pm, Monday to Friday, and from 8.00am to 4.00pm on Saturdays).
Published 27 December 2013