News story
Manufacturing & knowledge sectors to drive growth
The role of manufacturing, skills and R&D in growing the economy was the focus of Business Secretary Vince Cable's visit to the North West.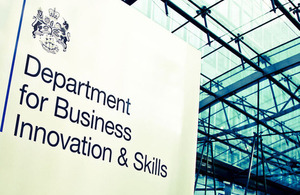 Dr Cable saw automotive facilities, spoke with apprentices and met with manufacturers during the tour of the region. He said:
"My department will be the department for growth. We need to develop a stronger, more balanced economy that is less dependent on the City by building on the strengths of our manufacturing and knowledge industries."
Bentley
Mr Cable's first stop was Bentley in Crewe, one of the largest employers in the area. He toured Bentley's state of the art 'Body in White' facilities, where the bodyshell of the newly launched Bentley Mulsanne will be manufactured.
The Mulsanne has also been completely designed and engineered in Crewe highlighting the investment made by the company in R&D in the UK.
.
North West manufacturers
Dr Cable also attended the first meeting of the Northwest Manufacturing Forum in Warrington, made up of representatives from 20 organisations. They will act as ambassadors for the region's manufacturing activities.
"As the 6th largest manufacturer in the world, the UK, and the northwest as the biggest manufacturing region, is well placed to ensure a better balanced economy."
Links
North West Regional Development Agency

Download high resolution images from the Bentley visit here
Published 20 May 2010