Manchester City Deal brings 6,000 jobs boost
Greater Manchester will create and protect 6,000 jobs as the city signs an innovative deal with central government giving it new powers to create…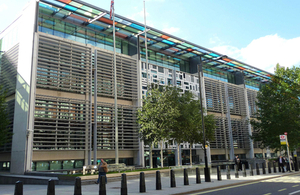 Greater Manchester will create and protect 6,000 jobs as the city signs an innovative deal with central government giving it new powers to create jobs and train local people with the right skills to fill them, Deputy Prime Minister Nick Clegg and Cities Minister Greg Clark have announced today.
These powers, including the ability to 'earn back' a portion of the additional tax generated by investing in infrastructure, have been agreed as part of the City Deals initiative, which sees cities bid for powers to free them from Whitehall controls in order to boost growth locally. Manchester is the first ever city in the country to secure such powers and will be able to reinvest the money in local economic development and infrastructure.
The city has calculated that the deal will lead to 3,800 new jobs for local people and will protect 2,300 existing jobs.
The deal will permit Greater Manchester to 'earn back' up to £30 million a year of tax for growth it creates. Under the scheme, Manchester will invest £1.2 billion in improving infrastructure such as transport. This is the first time that a UK city has had the freedom to reinvest its own national tax revenues.
The deal will help the city drive growth and create opportunities that will benefit the whole Greater Manchester area. It includes new initiatives on housing, skills, regional growth, business support and the environment.
City Deals are being negotiated with the eight 'core cities', the largest and most economically important English cities outside of London. Each city is able to specify the particular powers they need and want to boost local growth. Negotiations are ongoing with the other core cities.
Deputy Prime Minister, Nick Clegg said:
This deal breaks new ground, giving Manchester the freedom to be truly revolutionary - 'earning back' tax for growth it creates.

I congratulate the city on its innovative approach that will see it grow - jobs, skills, transport, and housing - for the benefit of everyone who lives there.

In recognition of this excellence, I am pleased that the government can cut Whitehall ties and devolve power to Manchester.
Cities Minister, Greg Clark said:
We've said to each City 'make us an offer'. Tell us how you can drive growth in ways that have not been tried before, or which harness your city's unique strengths in new ways.

For our whole nation to prosper our cities must also unlock the potential of all of the citizens within them. I am especially pleased that this 'Deal' includes the truly innovative 'Earn Back' model which allows Manchester to reinvest the benefits of its own entrepreneurship. This is just the kind of ground breaking response that we are keen to encourage.
The key elements of Manchester proposals are:
To create a 'revolving Infrastructure Fund', allowing Greater Manchester to 'earn back' a portion of the tax it generates by investing £1.2 billion in infrastructure, on a payment-by-results basis.

To establish a Greater Manchester Investment Framework to make the best use of funding from central government, European funding, and private sector funding to drive economic growth. Investment will be prioritised on the basis of Gross Value Added and jobs per pound of public funding.

To create a City Apprenticeship and Skills Hub to increase the number of apprenticeships for 16-24 year olds by 10 per cent to 6,000 by channelling funding direct to employers, in particular small and medium sized businesses. To strengthen Greater Manchester's Business Growth Hub which gives trade, investment and business advice to local companies, with Government contributing £4.4 million of transitional funding, prior to local funding from Enterprise Zone revenues coming on-stream from 2015. The city says this will create 3,800 new jobs and safeguard 2,300 jobs.

Develop Manchester's role as a beacon for high value inward investment. Developing markets in China, India and Graphene technologies especially.

Establish a Low Carbon Hub to integrate multiple carbon reduction measures. The Department for Environment and Climate Change will support Greater Manchester to achieve a 48 per cent carbon reduction target by 2020.

Establish Greater Manchester Housing Investment Board to set up an investment fund, to drive the building of 5,000-7,000 new homes by 2017.

Commit Government and Greater Manchester to work together to deliver improved transport services by devolving the Northern franchises, bus improvement, including the devolution of central subsidies and smart ticketing.
Notes to editors
1. All figures are based on estimates by Association of Greater Manchester Authorities.
2. Cities facts:
The Core Cities are: Birmingham, Bristol, Leeds, Liverpool, Newcastle, Nottingham, Manchester and Sheffield. The eight core cities are the largest and most economically important English cities outside of London.

Cities account for 58 per cent of England's population and 61 per cent of its jobs. When their wider commuting areas are taken into account, this rises to 74 per cent of population and 78 per cent of jobs. Source: Data for 2008, from the Department for Communities and Local Government (2010) Updating the evidence base on English Cities. Data for cities relates to Primary Urban Areas.
Twitter
Keep up to date with the Department by following us on Twitter (external link).
Media enquiries
Visit our newsroom contacts page for media enquiry contact details.
Published 20 March 2012