News story
Mali travel advice - threat of kidnap
We advise against all travel to the northern provinces of Mali, due to terrorist activity and the threat of kidnap.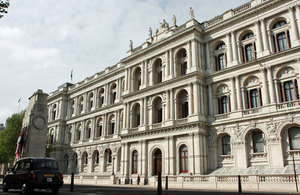 We advise against all travel to the northern provinces of Mali. This includes the provinces of Kidal, Gao, Koulikoro (north of Mourdiah), Segou (north of Niono), Tombouctou (including the city of Tombouctou), Mopti, and areas bordering Mauritania east of Nioro in the Kayes province.
There is a high threat from terrorism in Mali. Terrorists have been involved in kidnaps in the region and we believe that further attempts are likely. Two hostages have been murdered by Al Qaeda in the Islamic Maghreb (AQ-M) after being held for several months in the Malian desert, including a British national. AQ-M operate directly or through criminal gangs who carry out kidnappings on their behalf or pass on their kidnap victims for monetary gain.
There have been reports of kidnap threats against westerners attending festivals in Mali. The "Festival in the Desert", planned for January 2011, has previously taken place in an area of northern Mali to which we currently advise against all travel.
You should be aware that the long-standing policy of the British Government is not to make substantive concessions to hostage takers. The British Government considers that paying ransoms and releasing prisoners increases the risk of further hostage taking.
For more information on local travel, see our travel advice for Mali.
Published 4 November 2010