News story
Male forced marriage on rise
Reports of men becoming victims of forced marriage are increasing, according to figures released today.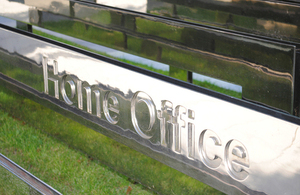 The Forced Marriage Unit, run jointly by the Home Office and Foreign and Commonwealth Office, received more than 220 emails and calls to its helpline about forced marriages involving male victims in 2009 - up from 134 in 2008, an increase of 65 per cent.
James Brokenshire, minister for crime prevention said, 'Forced marriage is a form of domestic abuse and will not be tolerated.
'These figures are proof that both men and women are victims of forced marriage so it's vitally important that we encourage those who work with young people to contact the forced marriage unit if they have any concerns, and that victims who have been affected come forward and get the help they need.'
Support and advice
Set up in 2005, the Forced Marriage Unit provides support to victims as well as expert training and guidance to professionals.
While the majority of victims are women, men are forced into marriage for a variety of reasons, often relating to family commitments and expectations, securing visas or the desire to control behaviour and protect a family's reputation.
In particular, male victims are often forced to marry women because their families know or suspect they are gay or bisexual.
Published 1 July 2010