Major reforms to family justice system
Children and families in England and Wales will benefit from major reforms to the family justice system.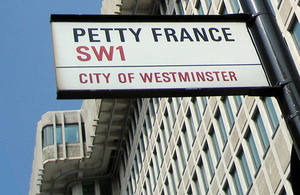 In the Government's response to the recommendations made by the independent family justice review panel, ministers have outlined their plans to change the system to help strengthen parenting, reduce the time it takes cases to progress through the courts, and simplify the family justice system.
Justice Secretary Kenneth Clarke said:
'The reform of family justice and child protection is a critical priority for Government. Our reforms are ambitious and system-wide and particularly tackle the crucial problem of delay.
'More use of mediation, more effective court processes and more efficient provision of advice will help to create a family justice system which can better resolve these difficult emotional problems in the best interests of children and families.'
Children's Minister Tim Loughton said:
'Speeding up the court system, and getting earlier decisions about a child's future, will help ensure that more children are found loving homes more quickly.
'On the issue of shared parenting, we accept the need to clarify and restore public confidence that the courts properly recognise the joint nature of parenting. We will be legislating to emphasise the importance of children having an ongoing relationship with both their parents after separation, where that is safe and in the child's best interests.'
Family justice review Chair, David Norgrove said he welcomed the Government's response to the review. 
'I am pleased the Government have accepted the overwhelming majority of our recommendations,' he said. 
'The result should be to reduce the long delays that are so damaging to children and families and to help separating couples sort out their issues for themselves to the benefit of their children.'
The Government's response to the family justice review is published on the Ministry of Justice website.
Read the full press release.
Published 6 February 2012