News story
Major military accommodation upgrade marks project milestone
Military personnel have benefited from improved accommodation under a major upgrade project at Defence Medical Services (DMS) Whittington.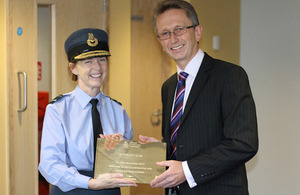 The completion of the 20,000th bed space was marked by the presentation of a commemorative plaque to Defence Infrastructure Organisation (DIO) Director of Project and Programme Delivery Air Vice-Marshal Elaine West, who attended a special ceremony at the Lichfield site.
The landmark bed space was provided through Project SLAM (Single Living Accommodation Modernisation), an extensive upgrade of bed spaces, common areas and ancillary facilities for service personnel.
The project, which is one of the largest of its type in the UK, is delivered by the DIO in partnership with Debut Services Limited, a consortium led by Lend Lease and Babcock Support Services.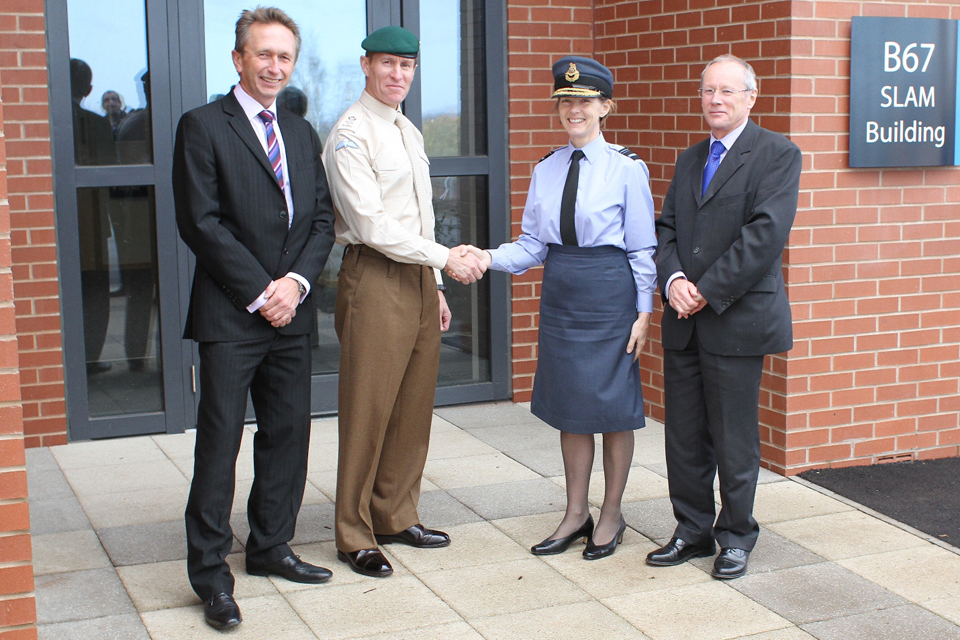 Project SLAM has seen the provision of 6 new state-of-the-art single living accommodation blocks at DMS Whittington, with 736 bed spaces – including the 20,000th – for military medical staff and trainees.
Project SLAM supports the wider redevelopment of the Lichfield site as part of the Midlands Medical Accommodation project, a programme of works to regenerate the former Whittington Barracks site to accommodate the DMS UK headquarters.
Air Vice-Marshal West said:
I was delighted to be invited to celebrate this major milestone in SLAM delivery as we continue to deliver high quality accommodation for our service personnel, which in many cases is long overdue.

That so many new SLAM bed spaces are now in existence, with more in construction, is tremendous, and nothing short of what our people deserve.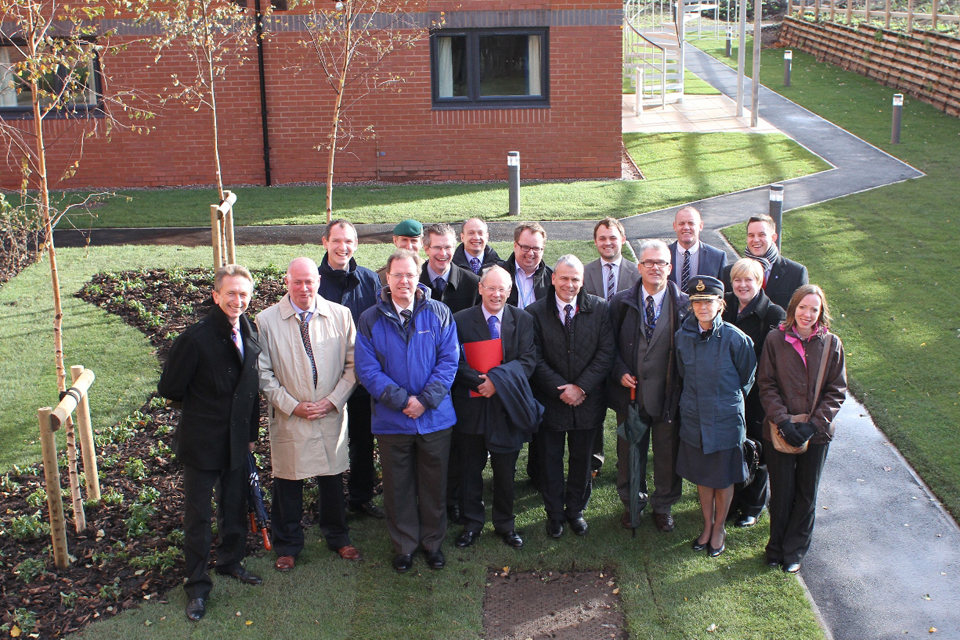 Paul Francis, SLAM Project Principal Manager, said:
DIO's priority is to support the Armed Forces as they prepare for operations and one of the ways we can do this is through providing the best possible living accommodation.

This is an important milestone in this extensive upgrade programme, the largest of its type in the UK, and demonstrates excellent partnership working between DIO and Debut Services Limited.
Neil Martin, Lend Lease's Managing Director of Project Management and Construction, said:
During the last 10 years Project SLAM has dramatically raised the bar for living accommodation for Britain's servicemen and women and we are delighted to have completed the 20,000th bed space.

We look forward to continuing to work with the DIO in the years ahead to further improve the built environment in which our Armed Forces live and work.
Published 22 November 2013