Major cigarette seizure at Lincolnshire port
Border Force officers based at Port of Immingham have seized approximately 10 million contraband cigarettes bound for the UK.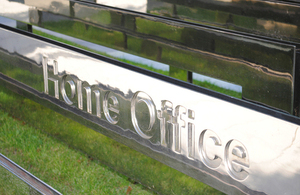 The haul was concealed inside a container that had been shipped from Singapore, via Zeebrugge. The cigarettes, which are 'Palace' brand and thought to be counterfeit, will be counted and then destroyed.
Had the haul evaded Border Force controls it would have cost The Treasury approximately £2.5 million in lost duty.
Sam Bullimore, from Border Force, said: 'This is a significant haul, which would have defrauded the public purse out of a large amount of money.
'This is the latest in a series of large cigarette and Class A drug seizures we have made at our Humberside ports. Make no mistake - we are determined to make life as difficult as possible for those involved in this kind of illegal activity.
'We would encourage anyone with information about suspected smuggling to get in touch.'
The seizure was made on Monday 5 November at about 2pm.
Anyone with information about activity they suspect may be linked to smuggling can call the smuggling hotline on 0800 59 5000.
Published 12 November 2012