Press release
Made-in-Wales Christmas crackers will be festive TV highlights, says Cheryl Gillan
Welsh Secretary Cheryl Gillan got a sneak peek into the future when she attended the preview screening of this year's Welsh-made Dr Who Christmas…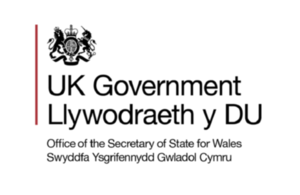 Welsh Secretary Cheryl Gillan got a sneak peek into the future when she attended the preview screening of this year's Welsh-made Dr Who Christmas special at BBC Television Centre last night.
Dr Who fan Mrs Gillan, who found herself on board the Tardis during a visit to the BBC Cymru Wales Dr Who studios at Upper Boat near Pontypridd last summer, joined a specially-invited audience for a preview screening of 'Dr Who- A Christmas Carol'. The festive special is due to be screened on BBC at 6pm on Christmas Day, starring Matt Smith, the Welsh Secretary's namesake Karen Gillan and Welsh singing star Katherine Jenkins in her first acting role.
Mrs Gillan said: "The Dr Who special is becoming as much a Christmas tradition as turkey and mince pies - and I'm very proud that it is made in Wales. This year's Christmas Dr Who is amongst the most thrilling yet - and I look forward to watching it all over again on Christmas Day.
 "This year viewers will also be getting a second special Christmas gift from BBC Wales as the first episode of its lavish new 'Upstairs Downstairs' series, also filmed at studios near Pontypridd and Bridgend, is broadcast on Boxing Day. I'm sure both these made-in-Wales Christmas crackers will be the TV highlights of the festive season for many people.
"It is great to see Wales' creative industries and talent for producing top-quality entertainment being recognised across the world. And I'm sure BBC Wales' reputation for creative excellence will go from strength to strength next year when production begins at the new BBC drama village in Cardiff Bay."
Published 15 December 2010