News story
Madagascar travel advice - flights suspended from Antananarivo airport
Flights from Antananarivo International airport have been suspended due to an ongoing security operation in the area. The situation in Antanarivo is volatile and you should avoid demonstrations and political gatherings.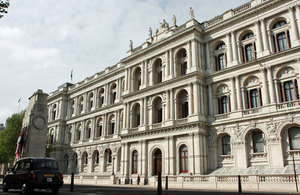 Due to a security operation at a military barracks near Antananarivo International Airport at Ivato, we recommend that travel to the airport and its immediate surrounds be limited at the present time. We understand the airport is open, but flights are being cancelled - you should check with your airline before travelling.
You should exercise particular vigilance in Antananarivo and throughout the whole country following the referendum on 17 November.
The situation in the centre of Antananarivo remains unstable and potentially volatile. The Ambohijatovo, Lac Anosy, Antaninarenina and Analakely areas, as well as military barracks, are potential flash points and have been subject to such gatherings and outbreaks of violence. Further disruption is expected in the coming days.
On Wednesday 10 November 2010, there were disturbances in the Antanimena area, including the burning of vehicles. The unrest extended to Behoririka, Ankadifotsy and the Pochard market areas. Tear gas was used to disperse the demonstrations and some barricades were erected. You should avoid these areas where possible, including the Malacam stadium and Magro site in Antanimena.
There has been continued political unrest in Madagascar since January 2009. The political situation remains fluid and is subject to unexpected change.
For further information, see our travel advice for Madagascar.
Published 19 November 2010