Press release
M48 Severn Bridge safety work ahead of schedule
Work is progressing well to ensure the safety of the M48 Severn Bridge.
This news article was withdrawn on
This document is no longer current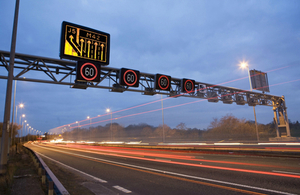 Cable inspection work is progressing well to ensure the safety of the M48 Severn Bridge, with lane closures due to be lifted several weeks ahead of schedule.
Highways England started a seven-month traffic management programme in March, and that work is now due to finish in September.
The bridge will be fully closed this weekend, from 6am on Saturday, 23 July until 10pm on Sunday, to enable contractors to move an inspection gantry from the 'downstream' side to the 'upstream' side.
The westbound lane closures, which were due to be removed in early September, are now planned to be lifted by early August.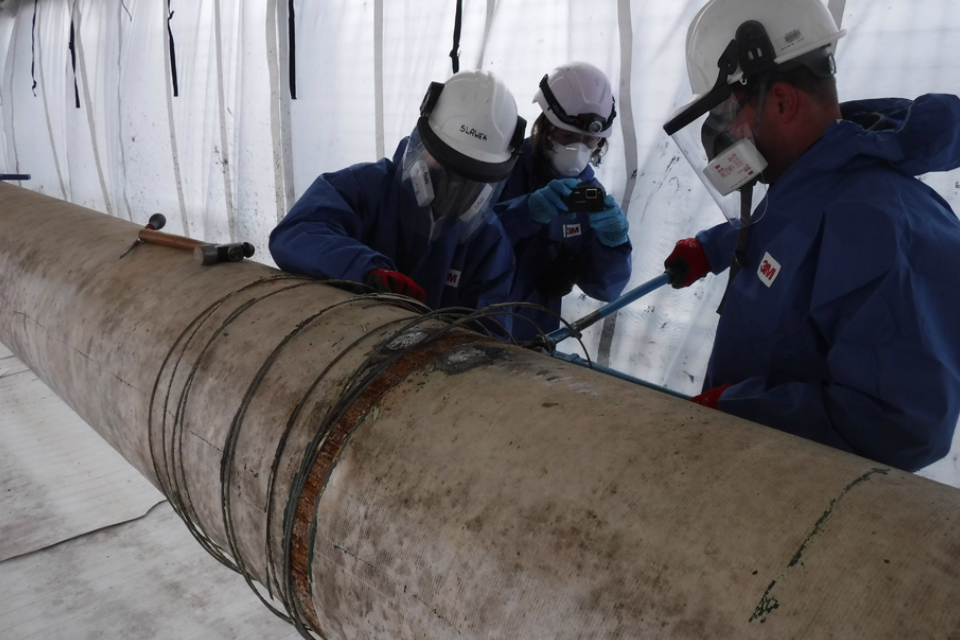 Highways England Project Manager Chris Pope said:
The cable inspection work is progressing well, and that's good news.

The inspections are vital to allow us to understand the current corrosion levels of the suspension cables, and the work so far has shown that the measures we implemented over the last 10 years have been effective in ensuring the long-term viability of the bridge and the safety of its users.

Diversion routes will be in place during the weekend closure, using the M4 Second Severn Crossing, and we are not envisaging a major impact on our road users.

We have been working with Severn River Crossing Plc, and all weekend closures have been planned to avoid any major events on both sides of the bridge.

We understand this work has caused some inconvenience and disruption but we are making every effort to ensure the impact on drivers is kept to a minimum. We have recently changed our traffic management to ease the situation and have also brought in some extra resources to speed up the work.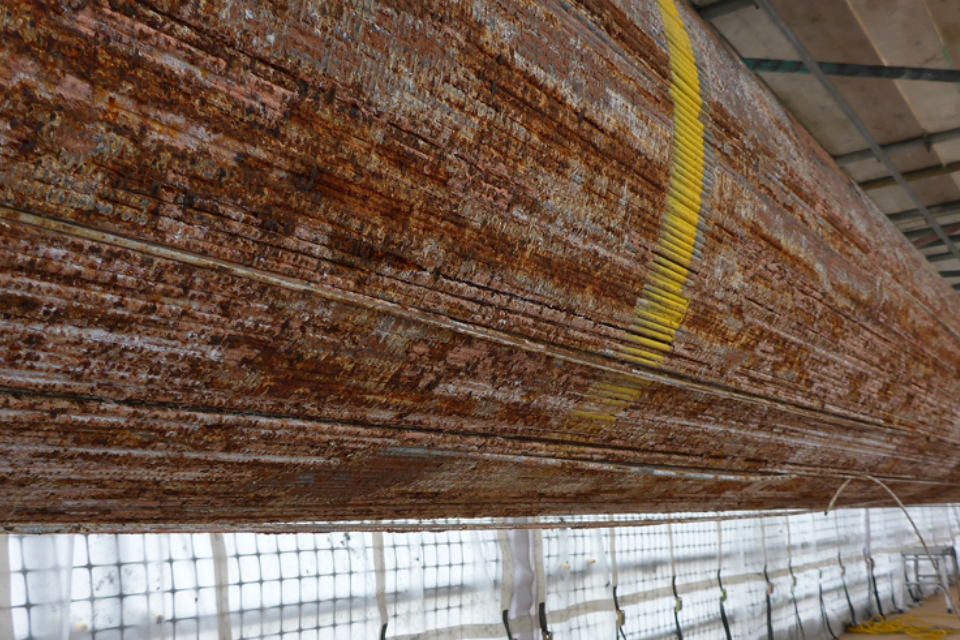 During the period of lane closures, vehicles over 2.9 metres wide are prohibited from using the M48 Severn Bridge. A final weekend closure will take place later in the year for the removal of the upstream inspection gantry.
For drivers wanting up-to-the-minute details, Highways England provides live traffic information via its website or at m.highways.gov.uk on a smartphone.
Travel information is also available by phone from the Highways England Customer Contact Centre on 0300 123 5000 and updates will be provided via Twitter.
General enquiries
Members of the public should contact the Highways England customer contact centre on 0300 123 5000.
Media enquiries
Journalists should contact the Highways England press office on 0844 693 1448 and use the menu to speak to the most appropriate press officer.
Published 20 July 2016