Press release
M23 bridge maintenance finishes near Gatwick
Repair work to a major bridge on the M23 near Gatwick airport has been completed, earlier than originally expected.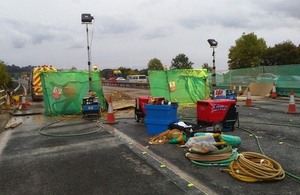 The M23 Coopers Hill Viaduct, near the M23's junction with the M25 in Surrey, fully re-opened to traffic yesterday (Wednesday 12 November) following 9 weeks of work by the Highways Agency.
Two bridge joints were replaced on the bridge between junction 8 (M25) and junction 9 (Gatwick) to keep journeys safe and reliable. And that's not all, the Highways Agency have been busy resurfacing 40,000m2 on both carriageways at the same time to reduce the need for further lane closures in the future.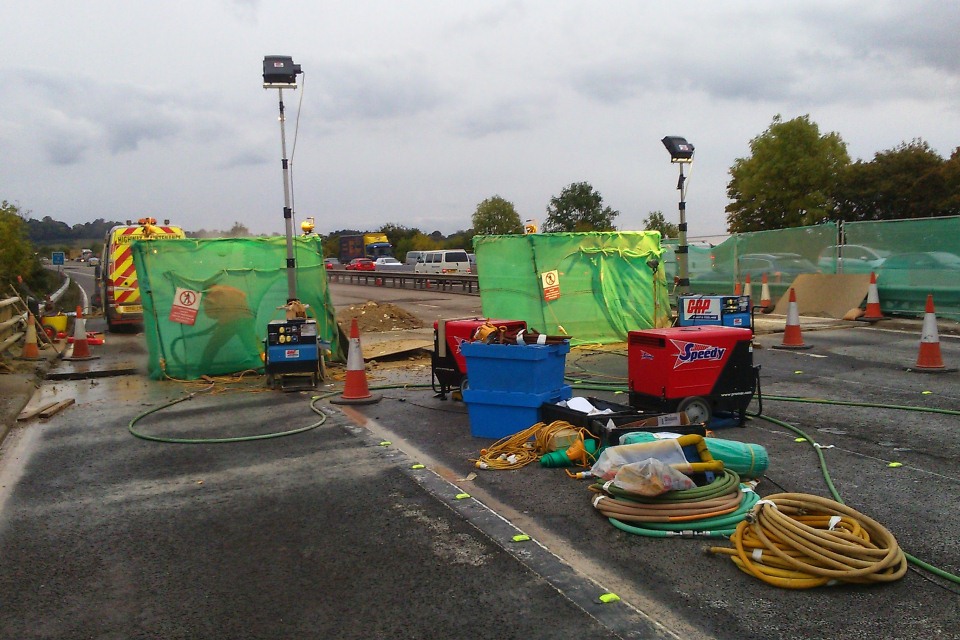 Highways Agency Project Manager Bala Vishnubala said:
We would like to thank drivers for their patience over the last few weeks while we replaced two bridge joints. We kept two lanes open in both directions for the 123,000 vehicles that use the M23 each day. We also took the opportunity to resurface sections of the carriageway at the same time to reduce the need for further closures at a later stage.
Work started on Friday 12 September to remove 270 metres of the central reserve barrier at two locations which allowed the contraflows to be installed.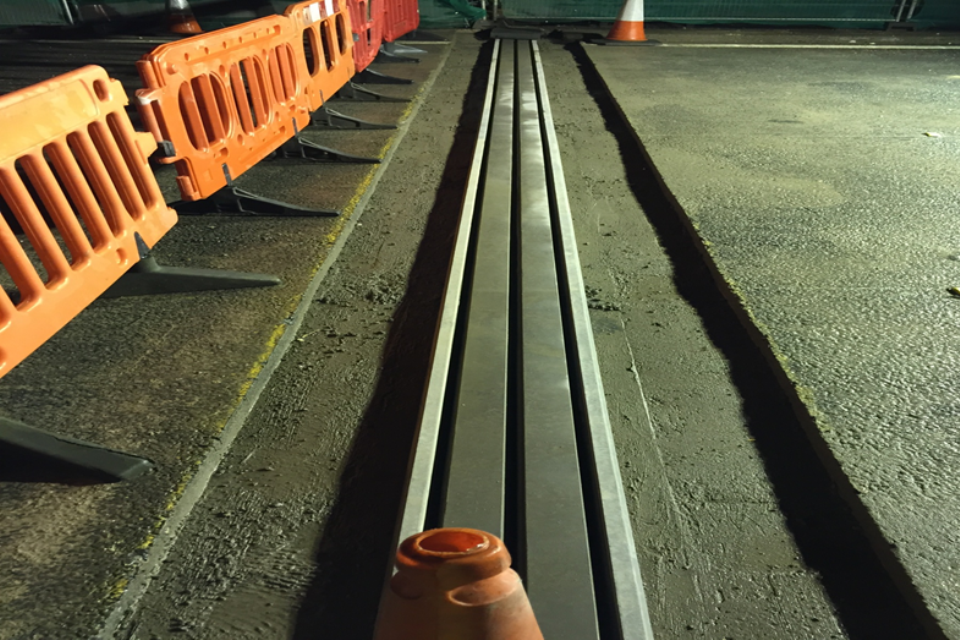 Two 15.5 metre joints were replaced using an innovative method that involves the use of two types of steel that will help protect the joint from corrosion to keep journeys safe and reliable for years to come.
At the same time, around 40,000m2 of the M23 was resurfaced on both carriageways.
The bridge carries the M23 over Coopers Hill Road and the Redhill to Tonbridge railway line.
Further maintenance work on the M23 and A23 in the next few months includes:
continuing the resurfacing between Handcross and Warninglid in both directions using overnight carriageway closures
resurfacing sections of the M23 and A23 using overnight carriageway or lane closures
drainage repairs and bank stabilisation to reduce the likelihood of a landslip on the M23 junctions 8 to 9 using overnight lane closures
General enquiries
Members of the public should contact the Highways Agency Information Line on 0300 123 5000.
Media enquiries
Journalists should contact the Highways Agency press office on 0844 693 1448 and use the menu to speak to the most appropriate press officer.
Published 13 November 2014