World news story
Low carbon business reception in Singapore
UK is keen to encourage and develop business opportunities in this green growth sector.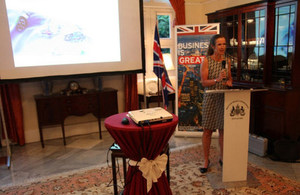 British High Commission hosted a successful and engaging low carbon business reception at the High Commissioner's residence in Singapore on Wednesday 26 March 2014. The event brought together business leaders across multiple sectors on this important and growing theme including clean energy, infrastructure, property and city development, low carbon finance, consultancy services, research, technology, education and NGOs, as well as relevant Government ministries and agencies.
Ms Judith Slater, Deputy High Commissioner, welcomed guests and gave an overview of the UK's low carbon policy and vision to encourage and develop business opportunities in the low carbon sector both in the UK, Singapore and across Southeast Asia. She highlighted that the green goods and services market in the UK - the sixth largest in the world - is worth around £128 billion (SGD 272 billion), supports around one million jobs, and, growing at around four percent each year, provides a trade surplus of more than £5 billion (SGD 10 billion) in exports.
Mr Constant van Aerschot, Executive Director of the Business Council for Sustainable Development Singapore, presented the Action 2020 Programme for business, developed by the World Business Council for Sustainable Development (WBCSD). The WBCSD is a CEO-led non profit organisation of forward-thinking companies that galvanise the global business community to create a sustainable future for business, society and the environment. WBCSD opened its regional presence in Southeast Asia last year and is actively looking to expand its membership in this region.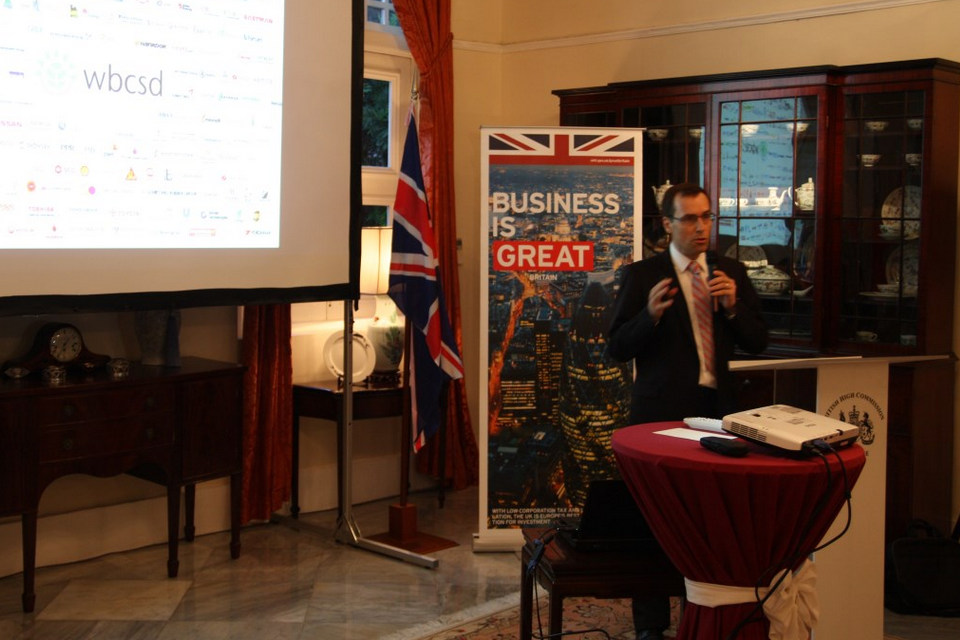 Published 27 March 2014