The theme was chosen following research conducted by Recycle Now, the national recycling campaign.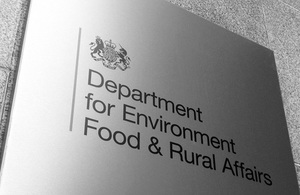 Recycle Week kicks off on Monday and this year we are all encouraged to think about parting with our used electrical goods so they can find a new home; hence the theme - 'love your electricals'. 
They examined people's relationships with the small electrical items that make up so much of our daily lives - such as mobile telephones, laptops and MP3 players. They found that many of us keep such items when we no longer have a use for them, whether they are broken or have been replaced with the latest model.  
Respondents admitted keeping their unused electrical items for both sentimental and practical reasons:
40% feel too sad to part with an item they no longer use
41% hoped the item might come in handy some day, or that they might be able to pass them on to someone
23% feel that small electrical items seem too valuable just to throw away
29% hang on to them because they are not sure what to do with them
Thankfully, help is now at hand to help us 'let go'. In support of Recycle Week, The British Heart Foundation is offering to take unused or unwanted small electricals that are still in working order, and sell them on to benefit the charity (once they have been safety tested). With its network of over 90 Furniture & Electrical Stores, this should be welcome news to the 37% of us who say we would feel better if we could donate or recycle our unused small electrical goods.
Mike Lucas, Director of Retail at the British Heart Foundation (BHF) says:
"Recycle Week is a new and exciting partnership for the BHF raising vital funds in the fight against heart disease - the nation's biggest killer. We're appealing for those unwanted toasters and kettles lying around in your loft, as the sale of just one item can go towards funding vital treatment for a heart patient. 
"Many people don't know what to do with their working items once they've been replaced with newer versions, but by donating them in Recycle Week, they could become a life saver."
Environment Secretary, Caroline Spelman supports the scheme:
"We've all got electrical items such as old CD players around our homes that are often not used or are replaced when the latest gadget comes along. These can be donated to charities and groups that can use them, or if broken, can be recycled so they can be made into products of the future."
So, this weekend, why not dig out your old and unused small electrical and take them to your local recycling centre.  Or, if they still work, take them to your nearest British Heart Foundation store.
Visit www.recyclenow.com to find out more.
Published 17 June 2010