World news story
Love is GREAT: Promoting UK diversity at Tokyo Rainbow Pride 2014
Ambassador and British Embassy Tokyo staff show their support at Tokyo's largest lesbian, gay, bisexual and transgender event.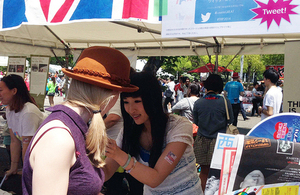 The British Embassy Tokyo was an official supporter of this year's Tokyo Rainbow Pride, held on Sunday 27 April in Yoyogi park. Demonstrating the UK government's support for the lesbian, gay, bisexual and transgender (LGBT) community worldwide and its commitment to battling this and other forms of discrimination, this year's UK booth offered information on life in the UK – including British values, culture and commitment to diversity.
Teams of volunteers from the British Embassy Tokyo, British community and Aoyama Gakuin University were on hand to distribute 'Love is GREAT' transfers as part of a Visit Britain tourism campaign to promote the UK as a welcoming tourism destination for all visitors, including those from the LGBT community. After a parade returned from Harajuku, Mr Tim Hitchens, British Ambassador to Japan, delivered a speech to the crowd at Yoyogi park.
The Ambassador said:
I'm delighted to be back here again after last year, to join you all in this celebration. Life for LGBT people has changed a lot in Britain over the past few decades. As a society, we weren't always so open or accepting. But now I'm very proud to say I am British. At the end of last month gay marriage became legal in England and Wales. It shows that we are a country that will continue to honour its proud traditions of respect, tolerance and equal worth. Several of our great cities in the UK have so thoroughly embraced diversity as to become LGBT travel destinations in their own right. Manchester, Cardiff, Birmingham, Brighton and of course London are all welcoming destinations for LGBT travellers and host their own parades or similar events.
More photos from Tokyo Rainbow Pride 2014 are available on British Embassy Tokyo's Twitter @UKinJapan
Our sincerest thanks go out to all who helped make the day a great success.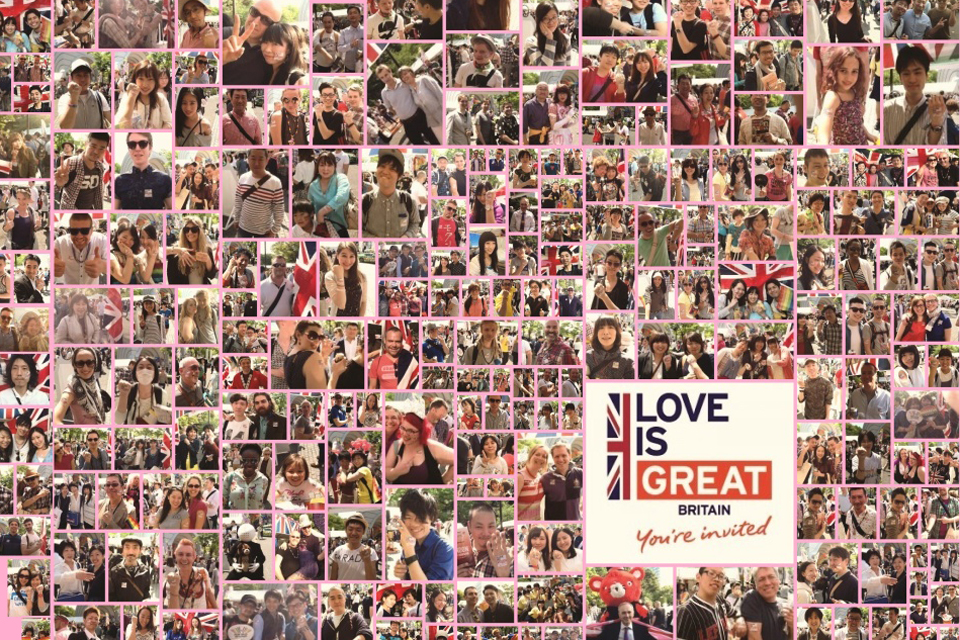 Related links:
Published 28 April 2014