News story
Lorraine Kelly launches Christmas Box appeal
TV presenter and journalist Lorraine Kelly joined members of the Royal Marines on a zip wire from Wellington Arch in London today.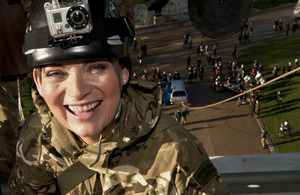 The event launched the annual Christmas Box campaign for the Armed Forces, run by the charity uk4u Thanks!
The campaign sees 22,500 boxes - affectionately known as 'square stockings' - sent to servicemen and women across the world who are working away from their families and members of the Armed Forces recuperating in hospital this Christmas.
Lorraine Kelly joined members of the Royal Marines Commando Recruiting Troop on the zip wire descending 80 feet (24 metres) from the top of Wellington Arch in Hyde Park down to the ground below.
They were greeted at the bottom by Father Christmas who gave everyone a 2012 Christmas Box painted in the colours of the Diamond Jubilee Medal ribbon.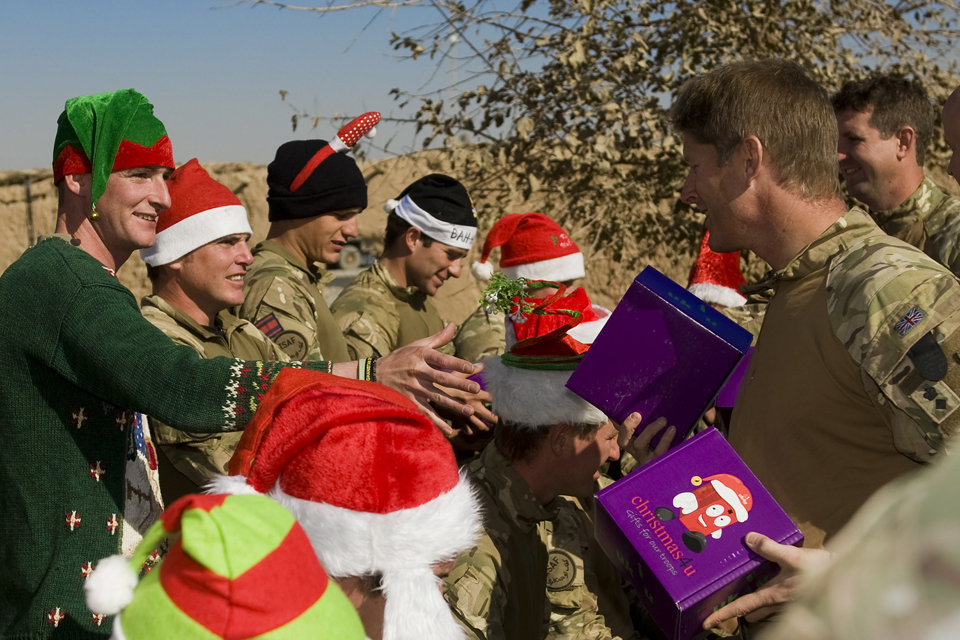 Speaking at the launch, Lorraine Kelly said:
I'm delighted to be showing my support once again for such a worthwhile cause as the Christmas Box appeal, and I had a great time with the Royal Marines on the zip wire today!
You can join me in wishing a Happy Christmas to all our servicemen and women away from their families at this time of year by donating to the charity uk4u Thanks! who'll send each of them a fantastic box full of goodies.
Also present were other members of the Royal Navy and members of the Army and Royal Air Force who have received a Christmas Box while serving on operations on Christmas Day.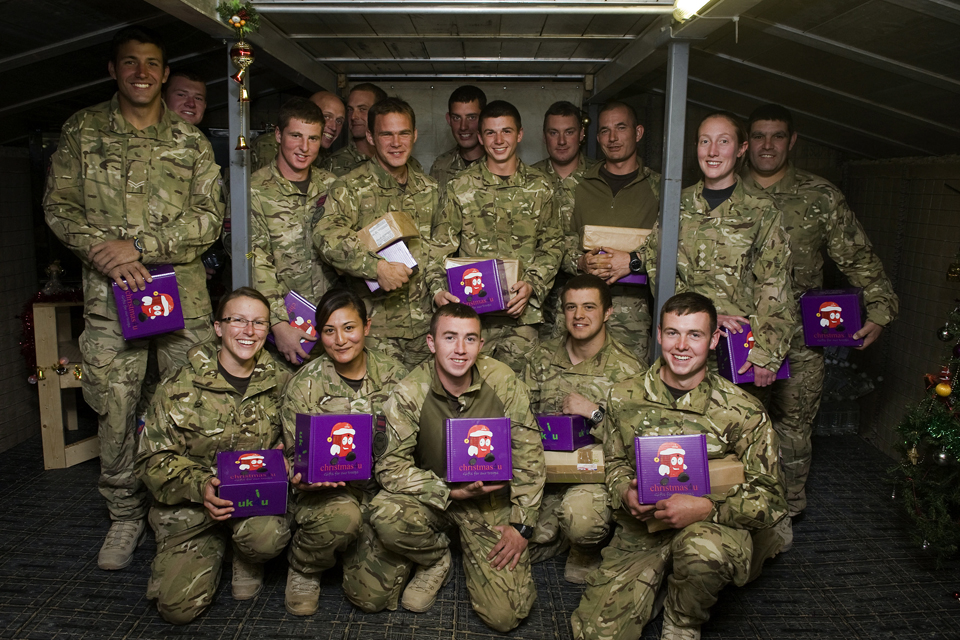 uk4u Thanks! works with the Armed Forces to send the boxes, containing some 20 items, out to locations such as Afghanistan, the Falklands, and ships and submarines across the world in time for 25 December.
They do not use the British Forces Post Office system so as not to delay parcels from families and friends getting through.
Defence Minister Mark Francois said:
Christmas can be difficult for many of our servicemen and women who are deployed on operations away from their families when it matters most.
We can all therefore show that we are thinking of them by donating to charities such as uk4u Thanks!
Published 4 December 2012