Lord Heseltine encourages business to bid for share of funding for jobs and growth
Lord Heseltine will speak about the importance of economic growth and the role of the Regional Growth Fund. He will then take questions about…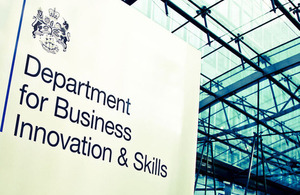 Lord Heseltine will speak about the importance of economic growth and the role of the Regional Growth Fund. He will then take questions about the process of submitting high-quality bids that offer the potential to create new jobs.
More than 160 businesses and organisations are expected to attend the second in a series of road shows at Deepdale Stadium and more than 1,000 are expected to attend the series of road shows over the next few weeks.
The Regional Growth Fund has been designed to:
provide support for projects that can drive sustainable economic growth and create new private sector jobs; and
particularly help communities that are currently dependent on the public sector make the transition to private sector-led growth and prosperity.
Lord Heseltine is Chair of the Independent Advisory Panel, which will consider all bids for funding and make recommendations to Ministers, led by Deputy Prime Minister Nick Clegg, about which should be supported. He is supported by Deputy Chair, Sir Ian Wrigglesworth and a team of academics, business and civic leaders.
Lord Heseltine said:
"The Regional Growth Fund was exceptionally popular in the first round, and we received many bids that demonstrated strategic thinking on how to create jobs and contribute to local economies.
"I hope businesses and public-private partnerships are inspired to think about innovative and creative ways of making a difference to growth and shaping their economic future, and that we will see results of this thinking when we are assessing bids.
"The road shows are an excellent opportunity for potential bidders to find out more information about ensuring bids meet the objectives and criteria. I urge all those interested to ask questions, and get as much out of these events as possible."
The second round of the Regional Growth Fund opened to bids on April 12 and will close at midday on July 1. The second round will aim to allocate around £950m - the bulk of the £1.4bn fund.
Ministers announced in April that there were 50 successful bidders from the first round of the Regional Growth Fund. These bidders will share £450m if they pass a process of due diligence.
Notes to editors
More details about the Regional Growth Fund, submitting a bid and future road shows can be found here: www.bis.gov.uk/rgf

Due to the commercial sensitivities of the bids, BIS will not be publishing details of the bids submitted. Statistics on the number of bids received by region, local enterprise partnership and level of funding requested will be available once all the bids have been received.

All successful bids are subject to a due diligence process before final allocations of funding are awarded. Provisional funding allocated to any bids that do not successfully pass the due diligence process will be made available in a further round of the Regional Growth Fund.

BIS's online newsroom contains the latest press notices, speeches, as well as video and images for download. It also features an up to date list of BIS press office contacts. See [http://www.bis.gov.uk/newsroom](http://www.bis.gov.uk/newsroom) for more information.
Notes to Editors
Contact Information
Name BIS Press Office Job Title
Division COI Phone
Fax
Mobile
Email NDS.BIS@coi.gsi.gov.uk
Name Joanna Fletcher Job Title
Division Department for Business, Innovation and Skills Phone 020 7215 5951 Fax
Mobile
Published 17 May 2011