Lord Green speaks at the Economic Forum
Lord Green to speak about success of UK business in Russia and attractiveness of investing in the UK at the St Petersburg Economic Forum attended by the world's leaders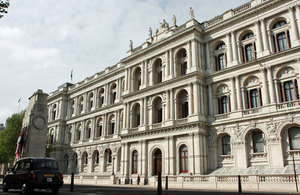 Lord Green, Minister of State for Trade and Investment
Today Lord Green is attending the St Petersburg Economic Forum, which will be opened by Russian President Medvedev and Chinese President Hu Jintao.
Lord Green will speak about the attractiveness of the UK for investment, and the measures Russia can take to enhance its own investment climate. A number of UK CEOs will also be talking about growing their business in Russia.
Lord Green will also be meeting Russian business leaders in banking, hi-tech, transport and retail sectors, to lobby for increased trade and investment flows.
Search the news archive
Published 17 June 2011