Press release
Lord Faulks: Court should be the last resort
Disputes should be kept away from court and resolved using better, quicker and more efficient ways, Justice Minister Lord Faulks declared today.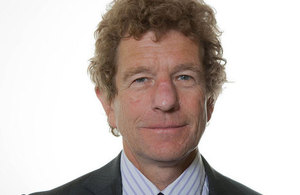 Lord Faulks repeated the government's commitment to delivering a justice system that prevents the unnecessary escalation of disputes and makes more use of out-of-court alternatives like mediation, arbitration and conciliation.
Speaking at the Civil Mediation Council annual conference in Leeds, Lord Faulks called on the mediation community to help people to resolve their disputes effectively, efficiently and fairly.
Justice Minister Lord Faulks said:
Going to court should be a last resort, we need to cut down on the amount of unnecessary, expensive and confrontational litigation in our society.

As a barrister I knew that the best thing for clients was to stay away from court and I believe it just as strongly as a minister.

Government is leading by example by resolving issues away from court using alternatives which are usually quicker, cheaper and provide better outcomes. We are continuing to encourage others to do the same.

The success of mediation and other methods in keeping unnecessary litigation out of the courts is a key cornerstone of an efficient and cost effective justice system.
Mediation is one of several forms of resolving disputes away from the expense and confrontation that going to court can cause. Mediation involves the two parties taking part in negotiations led by a qualified independent mediator to reach a solution they are prepared to keep.
Notes to editors
There has been an increased focus on mediation as a way of managing and controlling litigation costs in England and Wales following law changes in April 2013.
HM Courts and Tribunal Service has expanded and centralised its Small Claims Mediation Service, so that it now considers more than 10,000 referrals a year – leading to savings of over 9,400 hours of court time.
The government is continuing to work with the Civil Mediation Council and the National Association of Mediation Providers to raise awareness of the benefits of mediation and improve public resources like the Civil Mediation Online Directory.
By the end of May each court will have information available to promote the services of the National Mediation Providers Association and further encourage referral.
The Department for Business, Innovation & Skills are currently consulting on the alternative dispute resolution for consumers closing on 3 June.
For further information contact the Ministry of Justice press office on 0203 334 3536. Follow us @MoJPress.
Published 22 May 2014