News story
Longitude Prize 2014: solving one of the greatest issues of our time
The £10 million prize fund for the winner is run by Nesta and launch-funded by the Technology Strategy Board.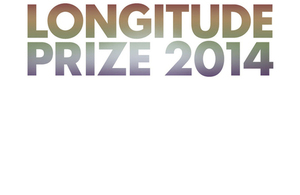 How did it come about?
Longitude Prize 2014 marks the 300th anniversary of the Longitude Act where in 1714 the British government set out the scientific challenge of how to pinpoint a ship's location at sea. This was solved by watchmaker John Harrison who designed the chronometer, the first seafaring clock that allowed accurate navigation. The solution not only led to safer sea travel but opened up global trade.
The Longitude Prize today
Over the last 2 years Nesta and Astronomer Royal Lord Martin Rees have organised a committee to bring the new prize to life and identify some of the main challenges facing us today. The Longitude Committee has shortlisted 6 major issues facing the world. The whole of the UK can now get involved and have their say in deciding which should be the focus of Longitude Prize 2014. The Technology Strategy Board is the launch funding partner for the prize.
The vote takes place between 22 May and 25 June, and will be held by the BBC on its Horizon website and by text. You can also sign up to a newsletter to keep up to date on the latest news. The winner will be announced on 25 June and will become the focus of the £10 million prize fund.
The challenges are as follows:
flight: how can we fly without damaging the environment?
food: how can we ensure everyone has nutritious, sustainable food?
antibiotics: how can we prevent the rise of resistance to antibiotics?
paralysis: how can we restore movement to those with paralysis?
water: how can we ensure everyone can have access to safe and clean water?
dementia: how can we help people with dementia to live independently for longer?
Minister for Universities and Science, David Willetts, said:
This prize will challenge scientists to tackle one of today's greatest scientific problems. What makes this prize so innovative however, is that the public will be given the power to decide which area of science and society will benefit from this funding.

This is everyone's opportunity to play a part in what could be the next scientific milestone.
Published 19 May 2014