Longer working hours for prisoners at HMP Bristol
A prison in Bristol is piloting increasing the number of hours inmates work in its workshops by 50 per cent.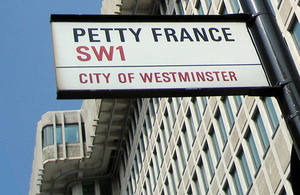 Thirty prisoners working at HMP Bristol's Waste Management Unit now do 33.25 hours per week instead of 22, in a move towards lengthening their working day and eventually introducing full working weeks.
A similar pilot is also being trialled at the prison's laundry unit, with a group of 15 prisoners.
Nikki Secker, Head of Business Development at the Category B prison, explains that working longer hours gives the prisoners more time to gain skills that they can use in the outside world on release.
 
She also believes the pilots show it is possible to innovate in any prison establishment - even those that hold more high risk offenders: 'We're a Category B prison, and if we can successfully implement longer working hours here, then it means it can happen elsewhere too.'
Teamwork
Nikki and her colleagues at HMP Bristol have set up a project team that meet weekly to develop initiatives to monitor and evaluate the pilots.
The Working Prisons Project means work has become an integral part of the regime at HMP Bristol. It has also helped establish other cell-based projects, working with vulnerable prisoners who find work in the workshop environment difficult.
'By opening small workshop units on residential wings, and offering in-cell work, we have been able to engage with prisoners who have previously not engaged with the regime and staff to the level we aim for,' Nikki says.
She also says this has allowed the prison to bid in a more competitive manner for new commercial contracts, such as assembling plumbing equipment or Christmas decorations.
'We can now offer a viable option for businesses, enabling real income generation,' she says.
'A creative approach by prison staff and the desire to ensure that HMP Bristol demonstrates its ability to adapt to changing times, has meant we have been able to develop the project quite quickly too,' she adds.
Published 3 October 2011