World news story
London Tech in Mexico announced its winners
The UK embassy and UKTI in Mexico announced the winners of London Tech competition: Bandtastic, Manuvo, IA Interactive and Alebrije Estudios.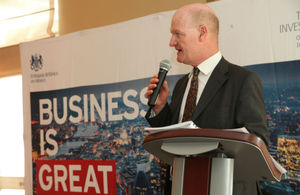 Four innovative Mexican businesses won a trip to Tech City in London.
On Wednesday 24 April UKTI and the British embassy announced the winners of the first international entrepreneurs competition in Mexico: LondonTech.
The event was held in honour of the visit of David Willetts, the Minister of State for Science and Technology, who announced the winners together with ambassador Judith Macgregor.
The four winning businesses were Bandtastic and Manuvo in the category 1 to 3 years in business and IA Interactive and Alebrije Estudios en the category 3 years or older.
The "LondonTech" competition was launched in Mexico in January. There were more than 50 applications to the competition from all across Mexico. The prize will be a trip to the UK in the week commencing 20th May with the support of Aeromexico and Interncontinental Hotels Group. The winners will have a fully arranged programme in London including attending an event called "Digital Shoreditch". They will be introduced to the inward investment opportunities in Tech City, and will take part in an event called Tech-Mex to promote Technology opportunities in Mexico.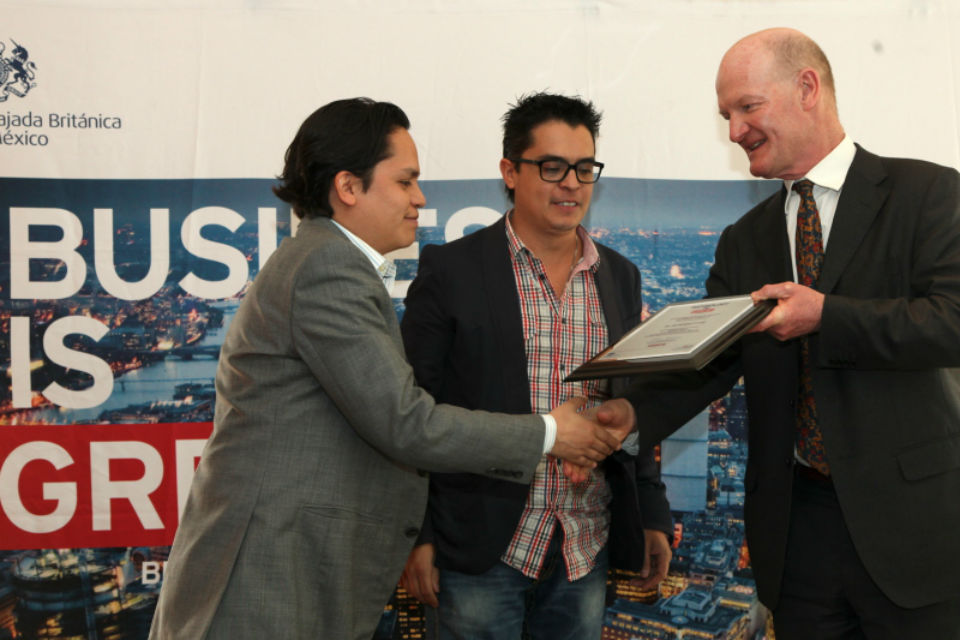 The Digital Shoreditch Festival is a large annual celebration which connects thousands of top tier brands, agencies, entrepreneurs and creatives from East London's Tech City and beyond. The event is effectively designed to help strengthen, promote and grow the value of the Tech City community and showcase the opportunities for overseas investors. East London Tech City (Tech City for short) is a media and technology hub located in East End of London between Old Street (the boundary of Central and East London) and the Queen Elizabeth Olympic Park in Stratford. Cisco, Facebook, Google, Intel, McKinsey & Company, and Vodafone are among the companies which have committed to invest in the hub. Imperial College London, Loughborough University, City University London and University College London have agreed to be academic partners of the hub. The hub is modelled on Silicon Valley in the United States.
More info as well as the Twitter hashtag #TechMex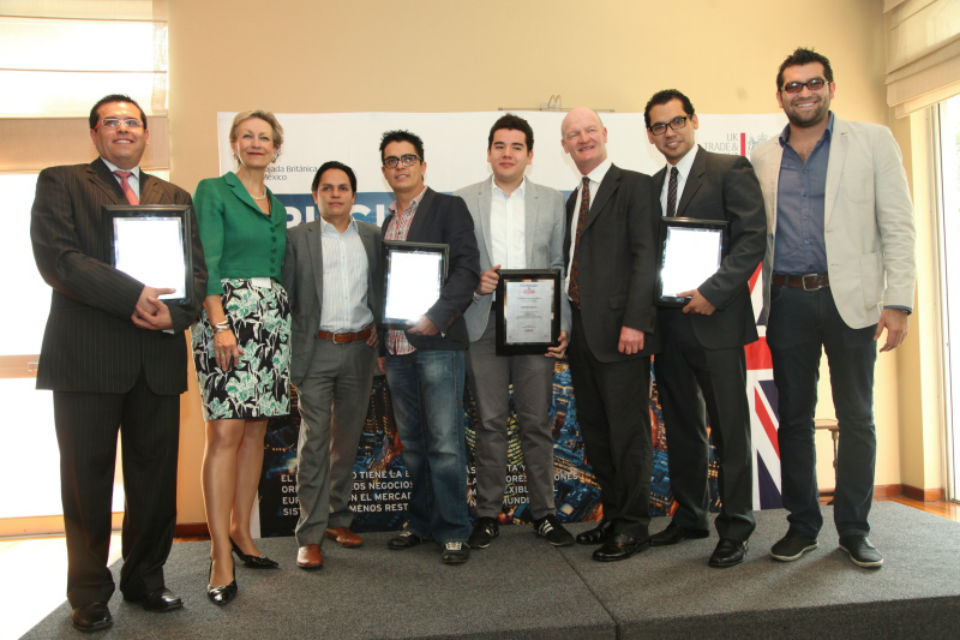 Published 26 April 2013