News story
London seminar: What would it take to end homelessness? (11 Sept, 2018)
This free seminar gave an overview of the Everybody In plan and Maeve then led a discussion on how commisisoning models can deliver the plan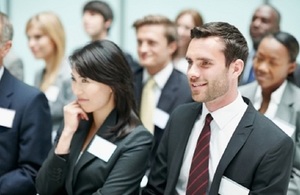 11 September, 2018
featuring
Maeve McGoldrick
Head of Policy and Campaigns I Crisis
We all deserve a safe, stable place to live. But there are still 236,000 people in Britain experiencing homelessness.
Crisis have undertaken pioneering research into the causes and consequences of homelessness and the solutions to it. Their plan Everybody In was created based on a review of the best evidence worldwide, together with new research from leading academics and organisations and over 1000 homelessness experts were consulted on solutions.
This free interactive seminar gave an overview of the Everybody In plan, which presents bold and ambitious policy solutions to end homelessness in Britain, cutting across themes around prevention and rapid re-housing. Maeve then led a group discussion on how commissioning models at national, regional and local levels can help deliver this.
Please see the attached slie pack for further information..
Published 27 July 2018