DCMS response to public enquiries on the London 2012 ticket price announcement.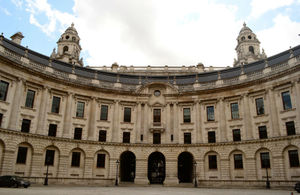 London 2012 ticket price announcement
This is one of the most-anticipated and exciting London 2012 announcements before the Games themselves and understandably it is generating a great deal of interest.
Ticketing, along with all other aspects of the staging of the Games, is a matter for the London Organising Committee of the Olympic and Paralympic Games (LOCOG). LOCOG is a private organisation, independent of Government, which receives no public funding.
 
The Government is satisfied that LOCOG has come up with a policy which contributes funding to the Games, is affordable and accessible and will mean venues are full at Games time. This is demonstrated by the fact that £20 tickets will be available for every sport and LOCOG's Ticketshare scheme which will donate thousands of tickets to school children all over the country and other groups. 
 
Tickets do not go on sale until next year, but you can register your interest now. 
 
LOCOG contact details
Should you wish to contact LOCOG direct, their details are:
London 2012
One Churchill Place
Canary Wharf
London
E14 5LN
 
0203 2012 000
enquiries@london2012.com
http://www.london2012.com/
Further information
Published 15 October 2010