London 2012: still on time, still within budget
As Handball Arena is completed, anticipated final cost of 2012 construction programme falls by £35m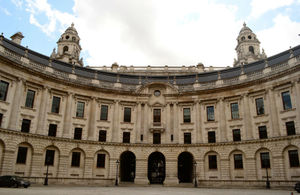 Figures from our May 2011 Quarterly Economic Report show that the overall funding package for the Games remains at £9.298bn.
The Anticipated Final Cost of the construction programme is £7.266bn. This is a decrease of £35m on the last quarterly report.
Funding of up to £12.5m has been made available to the Greater London Authority to support its plans for the Games. This funding will be used to provide facilities for the non-accredited media, to improve accessibility on London's Southbank and to recruit and train 8,000 volunteers to help visitors to the city at Games-time.
Handball Arena complete
Construction of the venues and infrastructure for the Games is 83 per cent complete. The Velodrome and the Olympic Stadium are finished and the Olympic Delivery Authority (ODA) also announced today that the handball arena is now complete.
"The beginning of this year has seen considerable progress on the Olympic Park with two of the centre-piece venues finished and the handball arena now complete," said Sport and the Olympics Minister Hugh Robertson. "The ODA has continued its focus on costs - driving efficiencies across the programme resulting in a £35m reduction in the anticipated final cost."
In total £830m in savings have been achieved by the ODA since the November 2007 baseline budget was agreed, including £49m in the last quarter.
"Today we can announce the handball arena as the third venue to be completed on the Olympic Park, with the project now 83 per cent complete in what is the ODA's final year of construction," said ODA Chief Executive Dennis Hone. "We are on track to deliver an excellent platform for the Games, although we care not complacent as we push ahead on the final straight."
Further information
Published 20 May 2012