News story
London 2012 spurs British firms to go for gold in Rio
London's successful summer of sport has put UK firms in the box seat to win 2014 FIFA World Cup and Rio 2016 Olympic and Paralympic Games** …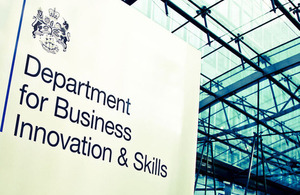 London's successful summer of sport has put UK firms in the box seat to win 2014 FIFA World Cup and Rio 2016 Olympic and Paralympic Games** **projects worth as much as £250 million.
Prime Minister David Cameron is leading a trade mission of 58 companies to Brazil this week. Today, he brought British companies together with key decision-makers in Rio 2016 at a special summit on hosting sporting events. UK companies with concrete London 2012 expertise are keen to work together with Brazilian partners and share their Olympic expertise and lessons learned.
Already 22 British companies have won 36 contracts for 2014 FIFA World Cup and 2016 Rio Olympic and Paralympic Games, which together amount to over £70m.
Projects include urban and transport planning for nine World Cup host cities, the Olympic Park master plan design contract and communications and IT facilities. Transport for London is also working closely with Rio to share the experience it gained running London's transport system during the 2012 Games and is actively working to develop this, with the potential for further investment in UK plc.
Prime Minister David Cameron said:
"This summer Britain set a new Olympic benchmark. We delivered London 2012 on time and under budget and showed the world that Britain has the skills, capacity, creativity and expertise to put on the greatest show on earth.
"Now we want to make sure we seize this unique opportunity to build on the close ties we have developed with Brazil as the next host nation, share our experiences and open the door for more British businesses.
"With UK companies already working closely with Rio 2016, winning contracts and building business links, we are in an ideal position to boost British business in Brazil from Rio 2016 and beyond."
Britain wants to make the most of its experience as hosts of London 2012 to strengthen its relationship with Brazil and deliver an economic legacy for the UK. Already there have been 160 Olympic missions to and from Brazil on planning and delivery of the Olympic and Paralympic Games, covering everything from transport to budget monitoring, sustainability to volunteering. No two adjacent host nations have worked so closely together.
London Organising Committee of Olympic and Paralympic Games chairman Paul Deighton said:
"Thousands of British businesses and partners delivered a hugely successful Olympic and Paralympic Games. We have a close working relationship with Rio and will be having a full de-brief with them in November and sharing our experiences. Hosting the Games presents a huge opportunity for Brazil and British companies are well placed to maximise on London's excellent reputation for delivery."
**
**Further World Cup and Olympic business won by British companies was announced today:
Blue Cube (GB) Ltd, in partnership with Brazilian company NORA, has won the tender process to provide 64,000 seats for the Castelao stadium in Fortaleza which will be the first stadium to be completed for the 2014 FIFA world cup. Blue Cube has done extensive work in the UK, including the London 2012 Olympic Stadium.
Blue Cube Managing Director Russell Plant said:
"Brazil is the sixth largest economy in the world, and is also one of the fastest growing major economies in the world. In the next 4 years it is also host to the 2 biggest sporting events on the planet, with numerous facilities either being newly constructed or renovated for these events. Being involved in Brazil will help our company expand its international profile, and gain further business opportunities in other countries due to the significance of the projects that we will be completing."
London 2012 velodrome structural engineers **Useful Simple **are opening an office in Rio in the next few weeks. The company hope that over the next few years this will create 15 new jobs in London and annual revenue of £1.5million.
Useful Simple Director Ed McCann said:
"We believe that economic story of the 21st century will be dominated by countries like Brazil which have so many of the earth's key resources. We hope that we and others can play a small role in helping Brazil reach its full potential and in so doing secure our own future as individuals and as a business."
Vero MLA True Communications, a leading international sports marketing and communications agency, together with its Brazilian office, MLA TRUE Communications, has recently started working with UK company AECOM in Brazil. AECOM was the company behind the master plan design for the London Olympic Park and AECOM in Brazil is now working with a team of Brazilian and international professionals to develop the master plan for the Rio Olympic Park. VERO Communications, with its Brazilian sister agency, Approach, is helping AECOM to define its communications strategy in Brazil with local media delivery and showcasing the development of the project.
Vero MLA chief executive Mike Lee said:
"It is an honour to be working with AECOM, who are at the very heart of planning for the Olympic Park for the Rio 2016 Olympic and Paralympic Games and are continuing to grow a strong business in Brazil. As a leading communications agency specialising in the business of sport, VERO has the experience and expertise to support AECOM on the ground in its media and stakeholder communications goals in Brazil. AECOM has a great story to tell and we are excited to be working with them to help communicate their innovation, skills and track record. There are some very exciting opportunities ahead for the city as a result of the Rio 2016 Olympic and Paralympic Games and at VERO, we share some of this excitement having been part of the winning bid team and can now witness the dream become a reality."
The British Council are setting up a rugby development programme in Sao Paulo this month involving underprivileged communities. This comes as rugby is due to become an Olympic sport for the very first time at the Rio 2016 Games. Coaches from English Premiership Rugby will based in Brazil for 10 months and will work with at least 10,000 young Brazilians in 12 cities, helping to promote social development through team work and leadership, as well as raising the profile of the British sport of rugby.
British Council Sports Director in Brazil Guilherme Guimaraes said:
"The objective of the Try Rugby Sao Paulo programme is not about identifying talents in the sport, but promoting social inclusion and disseminating a better understanding of rugby in Brazil. Rugby will be a part of the Olympic programme for the first time in the Rio 2016 Olympic Games, so this is the ideal moment to launch a project like this.
Touch Bionics, a provider of world-leading prosthetic technologies today announced the worldwide launch of their prosthetic innovations for people with missing fingers. The company based, in Scotland, were featured in the GREAT campaign to showcase the strength and innovation of the UK's life sciences sector.
Touch Bionics CEO Ian Stevens said:
"The new finger development enables i-limb digits prostheses to be made smaller, lighter and more anatomically accurate, and therefore suitable for a wider population, such as those with smaller hands, or whose amputations are closer to the base of the fingers. The wrist-band unit provides the ability to build an i-limb digits prosthesis that has full wrist mobility and with easily interchangeable and rechargeable batteries."
Notes to editors:
It is estimated that the 2014 World Cup and 2016 Olympic and Paralympic Games alone will generate business opportunities worth up to £1.2 billion.

During the visit a Memorandum of Understanding was signed between UK and Brazil on Olympics cooperation. A High Level Olympic Dialogue will be held in Rio de Janeiro in November attended by the newly created UK High Level Olympics Advisory Group to Brazil, the Brazilian Ministry of Sport, the Public Olympic Authority and other organizers of the Rio 2016 Olympic Games.

Research published by Deloitte today reveals more than a quarter of British businesses (28%) believe the successful delivery of London 2012 will help UK firms to boost their exports to the host countries of future major events. The research also found that 50% of companies feel the Games have increased confidence in British companies' ability to deliver large infrastructure projects. For more information about the research see www.deloitte.com/view/en_GB/uk/about/340d16746460a310VgnVCM3000003456f70aRCRD.htm.

Examples of Brazil 2014 World Cup and Rio 2016 company partnerships and contracts won by UK companies include:

ISG **(International Stadia Group) -** construction and operation of the 45,000 seat 2014 World Cup Arena Pernambuco, Recife.
Steer Davies Gleave** **- providing independent transport and major event consultancy to nine World Cup cities, including Rio de Janeiro. The company assisted the Olympic Delivery Authority on transport planning work as part of the planning for the London 2012 Games.
PwC** **- consulting work for the Rio Investment Agency.
Ernst & Young - professional services consulting for the Rio 2016 Organising Committee for the Olympic and Paralympic Games.
ARUP** **- sustainability advisors for the Rio 2016 Olympic Village project. Arup were design partners for the London 2012 handball arena.
London 2012 contractors Odgers Berndtson - executive searches for Rio 2016 Organising Committee for the Olympic and Paralympic Games.
Match Hospitality AG** **- worldwide exclusive rights holders of the FIFA Hospitality Programme for the 2014 World Cup.
Sports gift company** ADM Promotion** - FIFA's official premium licensee for the 2014 World Cup.
Security training company** AKONA -** stewarding training.
Populous - 2014 World Cup Natal stadium architects. Populous were official architectural and overlay design services provider for London 2012.
London 2012 Olympic and Paralympic masterplaners** AECOM **have been appointed masterplanners for the Rio 2016 Olympic Park and advisors to City Olympic Authority.
**The Works - **image and branding strategy for a major event taking place in Brazil.
Wilkinson Eyre Architects - Rio 2016 Olympic Park masterplan architect advisors with AECOM. The company designed the London 2012 basketball arena.
**Innovision **- worked on Brazil's London 2012 Casa Brasil pavilion.
**Clive Richardson Limited **- sports pitch stadia construction specialists for 2014 FIFA World Cup Gremio and Mineriao arenas.
**Sepura - **communications and IT suppliers for 18 Infraero airports for 2014 FIFA World Cup.
Sports marketing and entertainment company CSM through their Brazilian office, Golden Goal, are responsible for Engenhao Stadium hospitality.

Transport is always a major challenge for Olympic cities. It was for London and it will be for Rio 2016. For London 2012, Transport for London (TfL) and partners' meticulous planning and professionalism delivered on the twin objectives of hosting a great Games and keeping London moving and open for business.
All athletes, officials and spectators got to their events on time, whether via road or rail, and London's transport network carried record numbers of passengers. Over 60 million journeys were made by London Underground - up by over a third on normal summer levels - around 7 million by the DLR network and a further 6 million via London Overground. Traffic levels in central London were typically reduced by around 15 per cent during the Olympics and over 90 per cent of Games vehicle journeys were on time. On the busiest day, 4.57 million passengers travelled by Tube, the most ever recorded in a single day and equivalent to the entire population of New Zealand.
Businesses and the freight and logistics industry planned to ensure supermarkets shelves were stocked, pubs full of beer and hospitals of vital supplies. The Games will provide a lasting transport legacy for London and the UK in terms of infrastructure and operational improvements, as well as behavioural change, skills and reputation.
TfL and Rio 2016 have already been working closely together in the run up to and during the London 2012 Games. Rio 2016 has observed how TfL runs a fully integrated multi-modal transport network encompassing underground, bus and coach, heavy and light rail, walking, cycling and cable car as well as maintaining and running the major road network. TfL has been asked to consider how it can use the experience and knowledge gained through London 2012 to further support Rio 2016 and is actively working to develop this, with the potential for further investment in UK plc.
The Government's economic policy objective is to achieve 'strong, sustainable and balanced growth that is more evenly shared across the country and between industries'. It set four ambitions in the 'Plan for Growth' (PDF 1.7MB), published at Budget 2011:
To create the most competitive tax system in the G20
To make the UK the best place in Europe to start, finance and grow a business
To encourage investment and exports as a route to a more balanced economy
To create a more educated workforce that is the most flexible in Europe.
Work is underway across Government to achieve these ambitions, including progress on more than 250 measures as part of the Growth Review. Developing an Industrial Strategy gives new impetus to this work by providing businesses, investors and the public with more clarity about the long-term direction in which the Government wants the economy to travel.
UK Trade & Investment (UKTI) is the Government Department that helps UK-based companies succeed in the global economy. We also help overseas companies bring their high quality investment to the UK's economy - acknowledged as Europe's best place from which to succeed in global business. UKTI offers expertise and contacts through its extensive network of specialists in the UK, and in British embassies and other diplomatic offices around the world. We provide companies with the tools they require to be competitive on the world stage. For more information on UKTI, visit www.ukti.gov.uk or visit the online newsroom at www.ukti.gov.uk/media.
Notes to Editors
Contact Information
Name BIS Press Office Job Title
Division Department for Business, Innovation & Skills Phone
Fax
Mobile
Email bispress.releases@bis.gsi.gov.uk
Name Michael Gibbs Job Title
Division Department for Business, Innovation and Skills Phone 020 7215 1635 Fax
Mobile
Published 28 September 2012