London 2012 public transport on track
Train test ride marked completion of the main gateway station at Stratford.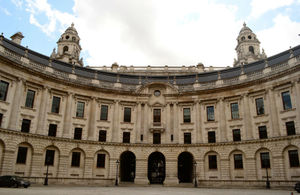 Culture Secretary Jeremy Hunt today joined a test ride on the new Docklands Light Railway (DLR) extension from Stratford International to Stratford Regional station.
Mr Hunt joined Transport Secretary Philip Hammond, London Mayor Boris Johnson and Olympics bosses to take the route that many spectators will use to get to the Olympic Park in East London next summer.
This included the Javelin service from St Pancras to Stratford International, the DLR extension and the new Northern Ticket Hall that will serve the Westfield Shopping Centre, which is currently under construction.
The transport "Big Build" for the Games is now complete and most of the additional upgrade work on public transport has also taken place. Transport for London is expected to finish signalling upgrade work on the Jubilee Underground Line in July, a year ahead of the Games.
The works are part of a £6.5 billion transport improvement package across the UK to increase capacity, boost services and ensure all spectators could travel to the Games by public transport, walking or cycling. Ten different rail routes will serve Stratford station during and after Olympics, making it one of the most connected parts of the capital.
Further information
Published 1 June 2011