London 2012 Open Weekend begins
Treasure hunts, carnivals and film screenings will be among the entertainment on offer.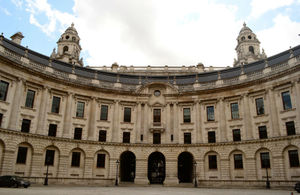 Hundreds of thousands of people across the UK are expected to take part in sporting and cultural events over the next three days as part of London 2012 Open Weekend.
The event marks the "One Year to Go" countdown to the Olympic and Paralympic Games, which falls on Wednesday, and comes just under a year before the London 2012 Festival begins on 21 June 2011.
Events taking place this weekend include:
the Tate Movie project screenings in London's Trafalgar Square and cities across the UK;
Birmingham's Jamaica Live festival marking one year until the Jamaican Track and Field team take up residency in the city for London 2012;
arts organisations uniting for Culture Crush Aberdeen;
Search Party, an interactive treasure hunt in East London;
the Beat Carnival in Belfast with circus actors, puppets musicians and gymnasts;
the Medieval Games in Conwy, Wales, which will celebrate medieval sports.
Heritage sites nationwide will also fling open their doors from today and encourage communities to discover the hidden secrets of their local environments.
"For our fourth year, Open Weekend is focussed on celebrating the "One Year to Go" countdown to the London 2012 Games and helping communities across the country experience the best of British sporting, artistic and cultural talents up close," London 2012 Chair Sebastian Coe said. "I'd encourage people to get involved at a local event as part of this nationwide celebration. It will be an amazing event."
Full listings of the events taking place from today until Sunday can be found on the London 2012 website.
Further information
Published 22 July 2011