London 2012 Olympic Games ticket prices
Wide range of prices announced for Olympic events.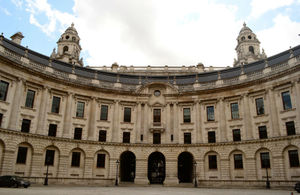 The London Organising Committee of the Olympic Games and Paralympic Games (LOCOG) have today revealed the ticket pricing structure across the 26 sports of the Olympic Games.
Tickets for the Olympic Games go on sale in March 2011 and there will be a range of prices and initiatives to make tickets as accessible as possible.
The Ticket strategy
Up to 8.8 million tickets will now be available:
90%of these tickets will be priced at £100 or under
two thirds of these tickets will be priced at £50 or under
2.5 million tickets will be priced at £20 or under
The wide range of ticket prices will see those at the higher end of the market balancing the availability of millions of lower price tickets.  
"Spectators are a vital part of every Olympic Games, providing the atmosphere that inspires athletes to perform," said Hugh Robertson, Olympics Minister. "I am confident we will have packed stadiums and venues with the range of tickets on offer meaning that people of all ages and budgets will have the chance to attend London 2012."
LOCOG also revealed details of a 'pay your age' scheme and a 'Ticketshare' scheme backed by the Government and the Mayor, which will see 100,000 tickets donated to school children across the UK.
"London 2012 Ticketshare is also a fantastic initiative," said Mr Robertson. "Backed by our Olympic and Paralympic-style schools sport competition and the London 2012 'Get Set' programme, schoolchildren from across the country will get a chance to experience the magic of the Games first hand and for free."
Further information
Published 15 October 2010