News story
London 2012 Olympic and Paralympic Games Quarterly Report
Still on time, still within budget.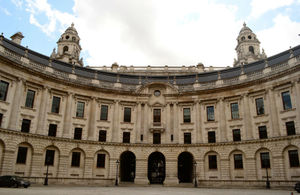 The Government and the Olympic Delivery Authority (ODA) have published the London 2012 Olympic and Paralympic Games Budget Report.
"As we approach two years to go until the Games, and with more than two-thirds of the construction phase complete, we are in an excellent position," said Hugh Robertson, Minister for Sport and the Olympics.
"With a little over two years to go until the Games we are in good shape - on schedule and within budget," added David Higgins, Chief Executive of the ODA.
Main points
Deficit reduction £27m of savings will contribute to deficit reduction measures without affecting the project Funding
the public sector funding package for the Games is now £9.298bn
Final cost
the anticipated final cost is down £6m
Savings
over £100m of savings achieved in the last quarter. Around £700m total savings been achieved since the November 2007 baseline budget was agreed
Further information
Published 20 May 2012