News story
London 2012 Olympic and Paralympic budget report
Still on time, still within budget as operational phase comes into focus.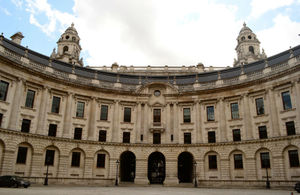 The government and the Olympic Delivery Authority (ODA) have today published the London 2012 Olympic and Paralympic budget report.
"The ODA has continued to drive down costs and deliver savings despite this being the most complex year in construction terms," said Hugh Robertson, Minister for Sport and the Olympics. 
"The saving of £20 million identified in the Spending Review has been achieved with little material impact to the programme.
"The ODA's management of the construction programme has allowed us to open-up the funding package and contingency for cross-programme issues as we enter the operational phase."
Key points
The overall public sector funding package for the Games remains at £9.298 billion

The Anticipated Final Cost (AFC) is down by £29 million

£0.5 billion of the funding package will be opened-up and used as contingency for operational issues

There is £1,143 million of contingency still available

Construction for the Games is almost 75% complete
Further information
Published 20 May 2012