London 2012 inspires more competitive sport in schools
David Cameron announces that promoting competitive team and individual sports will be at the heart of the new primary school curriculum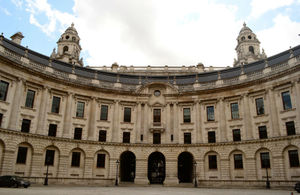 The Prime Minister has today announced that a new national PE curriculum, to be published in draft in the autumn, will require every primary school child to take part in competitive sport.
The new curriculum will include sports such as football, netball and hockey, as well as outdoor activities.
It will encourage older children to compare their performances in order to achieve their personal best.
The changes will:
enable pupils to be physically active for sustained periods of time
develop pupils' competence in a broad range of physical activities
provide opportunities for pupils to engage in competitive sports and activities and help pupils to lead healthy and active lifestyles
"The idea of an Olympics legacy has been built into the DNA of London 2012 from the very beginning," said Mr Cameron. "Now the London Olympics has been a great success, we need to use the inspiration of the Games to get children playing sport more regularly."
Inspired schools programme
Last year,Culture Secretary Jeremy Hunt launched the Olympic and Paralympic Games inspired School Games programme which aims to motivate and inspire millions of young people across the country to take part in more competitive sport. 
Designed across four levels for both primary and secondary pupils, the School Games offers all young people in school years 3-13 the opportunity to compete at school and regional levels.
Meanwhile, Government's plans for Olympic sporting legacy - set out in Beyond 2012published in March - have been described by IOC President Jacques Rogge as 'a blueprint for future Games hosts'.
Plans include £1 billion over five years for youth sport, 1,000 local sports venues to be upgraded and 6,000 links developed between sports clubs and schools - so that every secondary school will have the chance of a link with a proper sports club.
There are already 5,000 links set up and this will be expanded to cover an increasing number of primary schools.
Further information
Published 11 August 2012