London 2012 forecast to come in nearly £400 million under budget
Final quarterly economic report shows expected £377 million saving; work underway to transform Park for legacy use.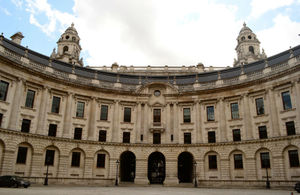 The overall cost of the London 2012 Olympic and Paralympic Games is forecast at £8.921 billion, a saving of £377 million on the £9.298 billion budget.  
The anticipated final cost of the Olympic Delivery Authority's (ODA) construction and transport programme is £6.714 billion, a decrease of £47 million on the previous figure. Savings made by the ODA on its programme have now reached £1.032 billion.
An additional £103 million of contingency is being held to cover the remaining risks in the programme, such as the retrofit of the Olympic Village for legacy use and closing out around 2,000 ODA and LOCOG contracts. In total, £480 million of uncommitted contingency still remains within the Olympic and Paralympic budget.
Minister for Sport, Hugh Robertson said:
"London 2012 was a tremendous success, and it is a significant achievement to deliver this large and complex programme on time and under budget. The work of the construction and delivery teams, from the ODA and LOCOG, has set a very high standard and I have no doubt that London 2012 has set a new benchmark for the management of Olympic and Paralympic Games in future."
Final work underway
Additional funding was released to LOCOG from the funding package, including £26 million for capital works with legacy benefits, £16 million for Government's share of the cost of the Paralympic Games, and £14 million for Olympic Park venues and infrastructure. These costs are all contained within the overall forecast cost of the programme.
The forecast final costs of the Policing and Venue Security programmes have reduced by £20 million and £39 million respectively due to the return of unspent contingency and other savings. The Venue Security reduction does not assume any savings resulting from the enforcement of LOCOG's contract with G4S.
The remaining balance of contingency within the Olympic budget now stands at £377 million, with an additional £73 million available to the ODA to cover assessed risks associated with its post-Games work, principally 'retrofitting' the Olympic Village to turn it from athletes' accommodation into homes. The Government also holds a further £30 million of uncommitted contingency set against LOCOG's post-Games risks. In total, this leaves £480 million of uncommitted contingency remaining.
Further information
Published 23 October 2012