Delivering value for money for the tax payer.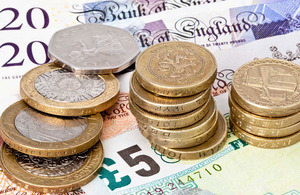 The firm FTI have today been appointed to provide advice on the most cost effective options for disbanding the Audit Commission and transferring audit into the private sector.
In August last year the Secretary of State for Communities and Local Government announced plans to disband the Audit Commission and refocus audit on helping local people hold their councils and other public bodies to account for local spending decisions.
The government is taking forward plans to transfer the audit function of the Audit Commission out of public ownership.
The changes to auditing will establish an audit market that offers greater competition and choice and it is anticipated that the reforms will save the taxpayer £50 million a year.
FTI have been appointed to provide professional, independent advice on the financial implications of the options for transferring the in-house audit practice to the private sector including the possibility of mutualisation.
FTI will bring commercial expertise to assess how best to achieve a good deal for the taxpayer that will maximise the value for money for the public purse.
A spokesman for the Department for Communities and Local Government said:
"We have set in train measures to radically scale back centrally imposed, bureaucratic and costly inspection and auditing, saving council taxpayers money.
"Auditing provides the assurances and confidence that public money is being properly spent. But having an effective audit system is not dependant on it being part of the public sector. The audit function of the Commission will therefore be moved into the private sector. Bringing in commercial expertise to support this process is a sensible measure that will help us to secure value for money for the public purse."
FTI's work will inform the wider decisions about how best to take forward, in the most effective way, the transfer of the in-house audit practice into the private sector.
FTI specialises in corporate finance and restructure. The consulting firm has been appointed on a four week contract following a competitive tender process. They will examine the implications associated with each of the main options for transferring the audit practice into the private sector advising on the value for money considerations and risk.
Published 18 April 2011