News story
Living memorial for Scotland's First World War heroes
Scotland's First World War heroes will be commemorated by new native woodland in the Pentland Hills, south of Edinburgh.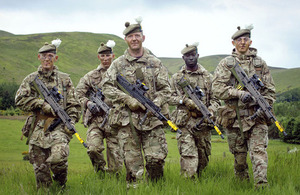 Over the next 4 years, more than 50,000 trees, including oak, birch and rowan, will be planted on land that has been used by army personnel for training for more than a century.
The Woodland Trust Scotland is working in partnership with the Defence Infrastructure Organisation (DIO) to create Scotland's First World War Centenary Wood on the Ministry of Defence training estate at Castlelaw and Dreghorn.
Forty hectares of native woodland will extend and buffer existing woods used by soldiers for training. In time, the new woodland will be used by troops on exercises at the training area.
A memorial avenue of 50 wild service trees, sometimes known as chequer trees, will break into vivid reds in autumn, and wildflowers including poppies will provide colour while new trees grow and mature. A formal commemoration area will provide a focal point for remembrance.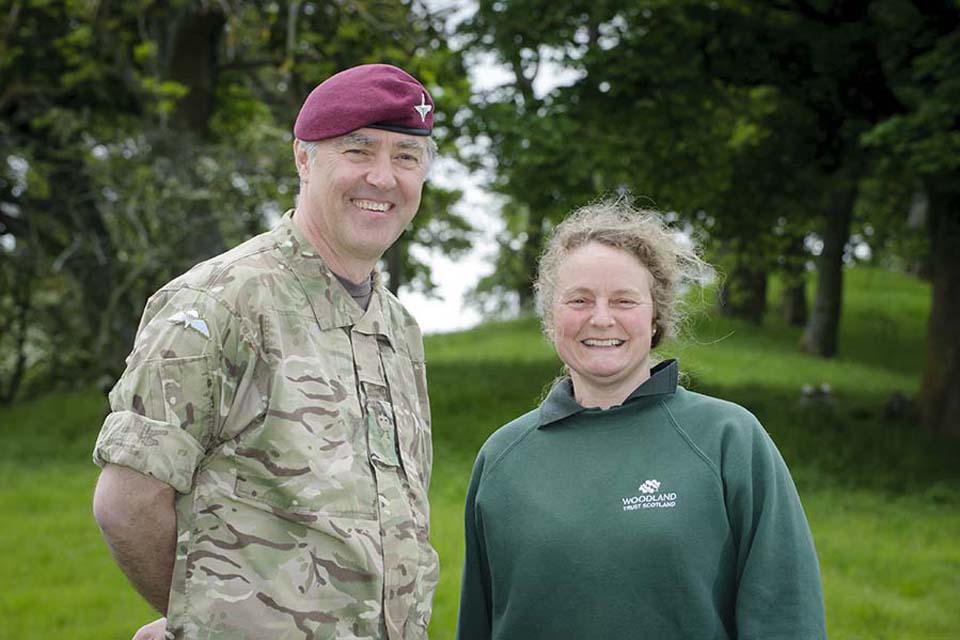 Most trees will be planted this autumn and next spring. Schoolchildren and members of the public will be given the chance to be involved in the planting over the next 4 years.
The charity is appealing to the public to raise £500,000 towards the cost of the project.
Carol Evans, director of the Woodland Trust Scotland, said:
Scotland's First World War Centenary Wood will be a beautiful place for people from all over Scotland to come and remember the heroes of the conflict.

The area has been used by the military for more than 100 years, but it is also freely open to the public to explore and enjoy. That makes it a perfect place to create Scotland's Centenary Wood. It will be a really special place to visit at any time of year but especially in autumn when people are thinking about remembrance.

We urgently need help from the public to create this living memorial, and to give thousands of people including schoolchildren the chance to plant a tree.
The Woodland Trust's centenary project will see well over 3 million native trees planted across the UK, representing the millions of heroes of the First World War.
DIO Service Delivery Training Commander Scotland, Lieutenant Colonel Peter Hollins, said:
DIO's priority is to support our armed forces by providing what they need to live, work and train. Castlelaw and Dreghorn training areas provide vital space for troops to prepare for operations.

We're proud to be hosting Scotland's First World War Centenary Wood on our estate. It provides a fitting memorial to the sacrifices of the past, whilst creating new woodland to help soldiers train more effectively in the future.

Our armed forces continue to develop and evolve through experience gained in combat, with many innovations stemming from the First World War's enduring impact on operations, equipment and welfare.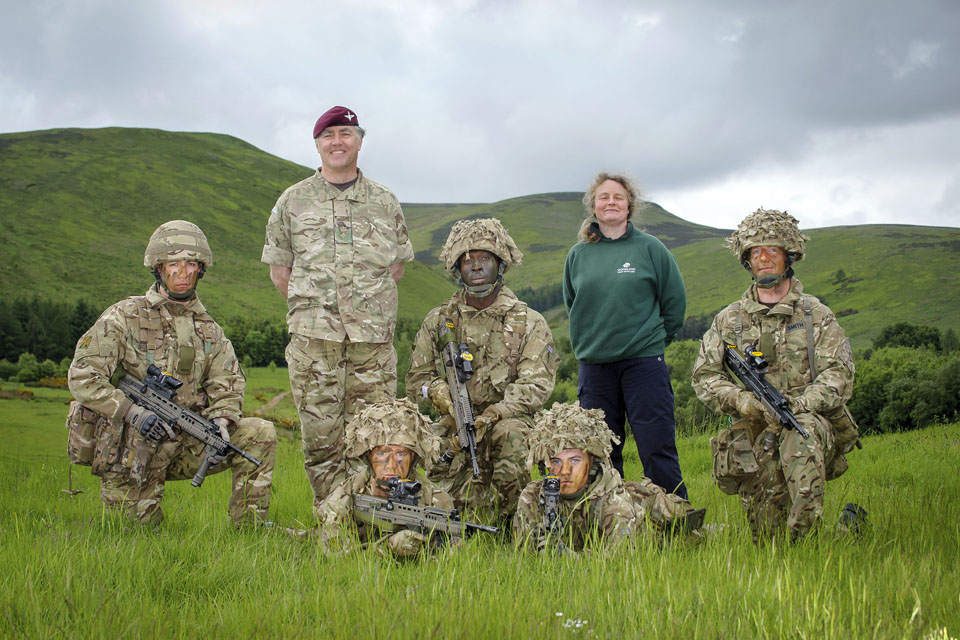 The Woodland Trust Scotland is part of the UK's leading charity championing native woods and trees and has over 400,000 supporters. It has 3 key aims:
to plant native trees and woods with the aim of creating resilient landscapes for people and wildlife

to protect ancient woodland which is rare, unique and irreplaceable

to restore damaged ancient woodland, allowing native flora and fauna to return
Established in 1972, the Woodland Trust now has over 1,000 sites in its care, covering approximately 20,000 hectares (50,000 acres). In 1984, the Trust acquired its first wood in Scotland. Today the Trust owns 80 sites across Scotland, covering 8,750 hectares (20,000 acres).
Published 3 June 2014