Liverpool first to strike new City Deal with government
Liverpool has become the first city to agree new powers through the City Deals programme, the Deputy Prime Minister, Nick Clegg and Cities Minister…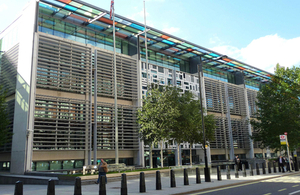 Liverpool has become the first city to agree new powers through the City Deals programme, the Deputy Prime Minister, Nick Clegg and Cities Minister Greg Clark announced today.
A range of transformative powers will be devolved to Liverpool to give the city what it needs to attract private investment, close skills gaps and create new jobs.
This landmark deal will create a new enterprise zone near the city centre, provide powers to help get young unemployed people into work and give greater control over land for redevelopment and help build twelve new secondary schools.
The deal will help the city compete in the wider economy, driving growth and creating opportunities that will benefit the wider Merseyside area.
City Deals are being negotiated with a number of England's cities. Instead of being presented with a set menu of measures decided in Whitehall, each city is now able to specify the particular powers they need to meet local needs and priorities.
Deputy Prime Minister, Nick Clegg said:
This first city deal heralds an unprecedented transfer of power from central government to local communities, with new powers and funding for Liverpool to do things its own way. I congratulate Liverpool on blazing a trail we look forward to seeing others follow.

I firmly believe one size doesn't fit all - whether it's a Mayor or whether it is a Council Leader, what Cities have to show in return for a City Deal is that there is strong clear leadership. This deal puts Liverpool back in the driving seat to create jobs and boost skills with greater economic and political freedom. It empowers Liverpool to go for growth that will benefit everyone who lives there.

Our cities are Britain's economic heartbeat and their success is absolutely vital to getting the whole country's economy growing again. I want to see more cities take us up on our offer and I'm looking forward to announcing more city deals across the country in the coming months.
Cities Minister, Greg Clark said:
We've said to each City 'make us an offer'. Tell us how you can drive growth, and I promise that the Government will respond positively.

Liverpool has risen to the challenge with alacrity.

It is fantastic to see Liverpool become the first city in Britain to seize the opportunity on offer. This deal will be a major boost to the standing of this great city - both within Britain and on the world stage. Liverpool has seized the chance to attract private investment, create jobs and build a prosperous future.

This is, I hope, the first of many such deals with our cities. For Britain to prosper our cities must prosper. I am determined to devolve power from Whitehall and give local leaders what they need to take their cities forward into a confident and prosperous future.
The key elements of Liverpool's proposals are:
A new Enterprise Zone, that will create a 'City Fringe Buffer Zone' to the north of the city centre and Central Business District. This means that for the next 25 years increases in Business Rate income, would be invested in regeneration. The Government will also be prepared to support economic development backed by a strong business case by up to £75 million during the spending review period.
Creation of a joint Mayoral Investment Board to oversee the city's economic and housing strategy, pooling local assets including those of the Homes and Communities Agency to drive economic growth.
Launch Welfare Pilots to reduce welfare dependency. The city will work closely with the Government on local schemes including a 'youth contract' to increase the number of claimants moving to work and to reduce fraud and error.
A Secondary School Investment Plan to build 12 new secondary schools including at least six new academies to help support the local skills agenda and the local economy. The Council will work with the schools, private companies and local universities to develop specialisms to meet local skills shortages.
Notes to Editors
The Deputy Prime Minister and Cities Minister launched the City Deals in Leeds on the 08 December 2012.
Copy of Written Ministerial Statement: Unlocking Growth in Cities - Liverpool City Deal.
Twitter
Keep up to date with the Department by following us on Twitter (external link).
Media enquiries
Visit our newsroom contacts page for media enquiry contact details.
Published 7 February 2012