News story
Live giant snails seized at Glasgow Airport
Border Force officers at Glasgow airport have seized 36 live giant African land snails from the passenger flying from Amsterdam.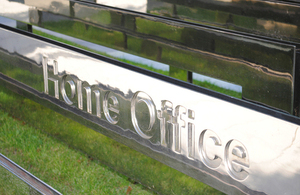 When officers checked the luggage of the Nigerian man they discovered the 36 snails, which he claimed were to be used as food.
The molluscs were seized by Border Force officers because live animals require an import licence, which the man did not have, and would also breach controls on the importation of products of animal origin. 
Rescued
The giant snails have been passed on to a rescue organisation to be looked after. The Nigerian man was warned by officers about the restrictions on bringing the snails into the UK.
The snails averaged around 15cm in length, with shells the size of a small human fist. They are not native to the UK, and while unlikely to survive a British winter could pass on diseases to the indigenous snail population if released into the wild.
Murdo MacMillan from the Border Force in Scotland said: 'The vigilance of our officers at Glasgow airport has stopped these snails from entering Scotland, and possibly posing a risk to our native plants and wildlife.'
Published 21 September 2012