World news story
Lithuania took over the Presidency of the Council of EU
This was published under the 2010 to 2015 Conservative and Liberal Democrat coalition government
Lithuanian Presidency will focus on the three goals of a credible, growing and open Europe.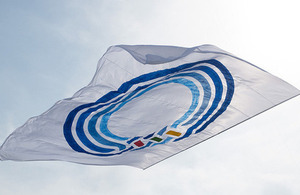 On 1 July, Lithuania took over the Presidency of the Council of EU. Above all, the Lithuanian Presidency will focus on the three goals of a credible, growing and open Europe.
Credible Europe. The Lithuanian Presidency will strive to make progress towards sounder public finances in the EU and to strengthen the ground for financial stability, which is required to fully restore the EU's economic credibility. The Presidency's efforts will be directed at further developing the Banking Union framework, and making progress on other legislative proposals in the field of financial market reforms. Its key task will be the implementation and enhancement of agreed reforms including economic governance, and the deepening of the Economic and Monetary Union.
Growing Europe. The Lithuanian Presidency will build on the Europe 2020 agenda and the European Semester, reinforced by stronger Single Market policy, as well as the effective implementation of the Compact for Growth and Jobs. It will focus on further deepening and integrating the Single Market as the main driving force for economic growth and better employment opportunities. The Presidency will work to complete the initiatives of the Single Market Act I, advance the new initiatives under Single Market Act II, as well as facilitate the Single Market Governance. It will prioritize initiatives that will enhance confidence in the EU economy and result in a dynamic Digital Single Market. The Presidency will pay due attention to research and innovation issues. It will pursue the EU's commitments to complete the internal energy market by 2014, and ensure that no Member State remains isolated from the European energy networks after 2015.
Open Europe. The Lithuanian Presidency will make steps to strengthen the EU as a global model of openness and security. The Presidency will focus on the closer integration of the EU and its Eastern Partners, hosting the Eastern Partnership Summit in November 2013. It will pursue the continuation of the enlargement process, smarter control of the EU's external borders, and better coordination in the external dimension of EU energy policy. The Presidency will promote free trade with strategic partners such as the USA, Japan, Canada and others. It will also seek to boost the Common Security and Defence Policy through stronger cooperation with partners, as well as better responses to new security challenges.
Source: http://www.eu2013.lt/en/presidency-and-eu/programme-and-priorities