World news story
LIMA 2013 – Exclusive interview with Typhoon display pilot
At the forefront of the RAF Typhoon display is Flight Lieutenant Jamie Norris. The pilot shares his experiences and expectations of LIMA '13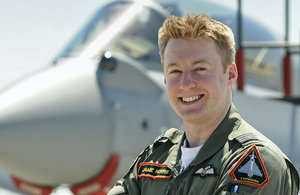 The Eurofighter Typhoon is set once again to be the headlining display at this year's Langkawi International Maritime & Aerospace Exhibition (LIMA '13). A detachment of four Typhoon aircrafts from 1 Squadron Royal Air Force (RAF) have already been deployed to Malaysia for the event, which begins today.
At the forefront of the RAF Typhoon display is Flight Lieutenant Jamie Norris. Here, the 32-year-old British pilot shares his experiences and expectations of LIMA '13 in an exclusive interview with the British High Commission Kuala Lumpur.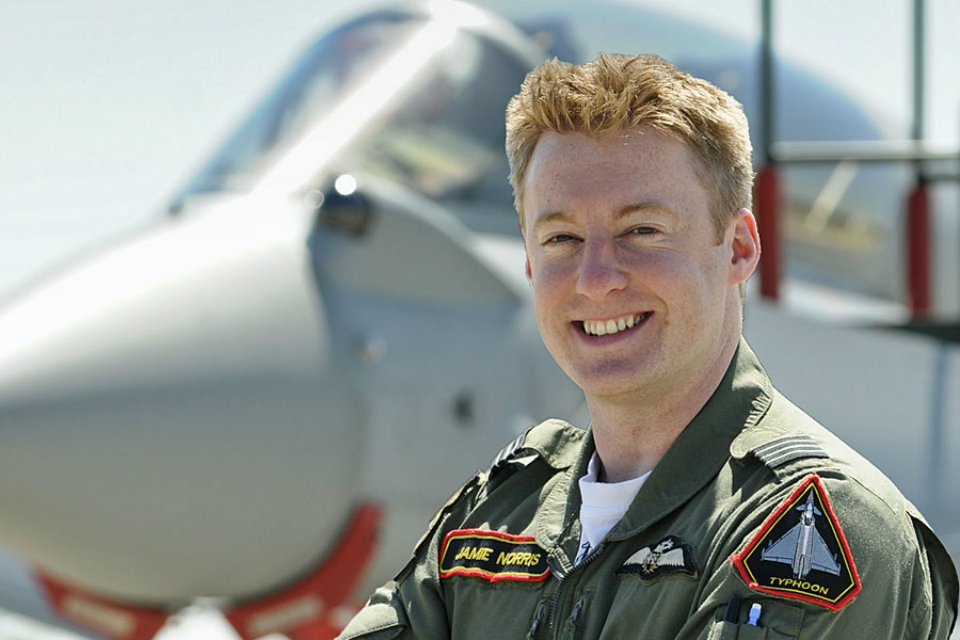 Tell us a little bit about yourself.
I was born in Newcastle Upon Tyne and grew up in Northumberland. My wife, Helen, and I have two beautiful children. Besides flying, I love classic cars and motorcycles, and am a keen cyclist.
How long have you been a pilot?
I've wanted to be a pilot for as long as I can remember. I attended air shows from a very young age and was always impressed by the fast jet and helicopter displays. I started flying gliders from the age of 15, soloing on a powered aircraft on my 17th birthday. I joined the RAF as a pilot in 2002 and have been flying military aircraft for 11 years.
What's a typical day like?
A typical day begins with a brief on the weather conditions, followed by a one-hour briefing for a flying sortie. A typical sortie lasts approximately 90 minutes and can include skills such as air combat training, low level navigation, practice weaponeering or counter air training. Upon landing we get out of our flying kit and then it's time for debrief. We study the sortie in great detail to ensure that we have maximum learning value. The entire process lasts approximately four to five hours, and is repeated in the afternoon.
How often are you deployed?
During peace time, we work 24/7 to provide Quick Reaction Alert (QRA) cover for the UK airspace, 365 days a year. On top of that, we have a permanent detached flight in the Falkland Islands (South Atlantic) that provide QRA cover for the Islands. We can each expect to deploy to the Falklands once or twice a year.
Can you recount some of your most memorable experiences?
I have had countless memorable experiences as a RAF pilot. My most recent has to be my first display practice with the Typhoon. The performance of the Typhoon is certainly something to behold, and putting the aircraft though its paces during the display is one of the best experiences of my life. I am privileged to be able to repeat this throughout the forthcoming season, beginning with LIMA '13.
What challenges do you face?
One that immediately springs to mind is the physical challenge of displaying the Typhoon. The routine involves forces of up to nine times the force of gravity, which is approximately three times that of a rollercoaster. Varied weather conditions and locations also pose a challenge when displaying the aircraft. This is something I have prepared thoroughly for and really look forward to.
This is your first visit to LIMA. What are your expectations?
LIMA '13 will act as the beginning of my 2013 display season. I am looking forward to meeting everybody there and sharing experiences with fellow aviators and aviation enthusiasts.
I expect to display the true capabilities of the Typhoon – a world class fighter – and highlight the aircraft's phenomenal performance and its carefree handling. All this against the backdrop of Langkawi, promises to be an experience one will not forget. I believe the entire experience will stay with me for life. I will be looking forward to a busy season upon my return to the UK, which will see me carry out over 50 displays at various locations throughout the country from May to September.
Further information
Published 26 March 2013