Letter from Edward Davey to the Independent on the Energy Bill
The Energy Bill will make the UK's electricity supply green.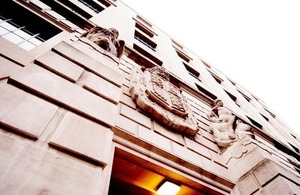 Sir,
Contrary to your article ('Plan to make the UK's electricity supply green is defeated in the Commons', 5 June), the Energy Bill WILL make the UK's electricity supply green.
Clean energy investors should take huge confidence from the overwhelming majority of MPs – 396 in favour, 8 against - who voted on Tuesday to complete the Commons passage of the Energy Bill. Cross party consensus behind our reforms to the electricity market is strong.
The Bill will provide the certainty investors need. Long term contracts for low carbon will enable renewables, nuclear and Carbon Capture and Storage to compete against conventional power stations, and they will be backed by our tripling in support for clean energy by 2020.
There are clearly differing views on setting a 2030 decarbonisation target for the power sector. There is logic to legislating now to enable us to set a target range in 2016, once we've decided the economy-wide emission reductions that will have to be achieved by 2030, so I am pleased that the House chose to support that position.
In any case, we're already bound by law to cut emissions across the whole UK economy by 50% by 2025, and the Energy Bill will bring about substantial decarbonisation of the power sector as part of that.
Crucially, it will also help us keep the lights on and people's bills down.
Yours,
Edward Davey, Energy and Climate Change Secretary
Published 7 June 2013