Less stressful separation for Liverpool families
Separating couples in Liverpool are resolving disputes more cheaply and less stressfully after new rules introduced by Jonathan Djanogly.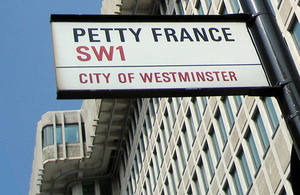 The new rules, which came into effect on 6 April, mean that anyone setting out to contest the terms of their separation in court will first be required to consider mediation.
Mediation involves couples working through issues in the presence of a qualified mediator to make arrangements both sides can live with, rather than putting lawyers and a judge in charge of deciding a couple's future arrangements.
 
Justice Minister Jonathan Djanogly met with mediators and divorcing couples in Liverpool to see a mediation assessment meeting in action and discuss the impact of the changes.
Mr Djanogly said: 'The new rules mean everyone now has the opportunity to see if mediation could be a better solution than going straight to court.'
Pat Davies, Family Mediator at Bell Lamb Joynson said: 'Mediation can result in proposals for settlement which are more cost effective and more fully address the family's personal situation.'
Research shows that mediation can cost a quarter of the price and take a quarter of the time of going to court. Data from Legal Aid cases show the average cost per client is £535 compared to £2,823, and that the average time for a mediated case to be completed is 110 days compared to 435 days for non-mediated cases.
Published 6 October 2011