Less stressful divorces thanks to mediation
Separating couples in Manchester are resolving their disputes more cheaply, quickly and less stressfully following new rules introduced.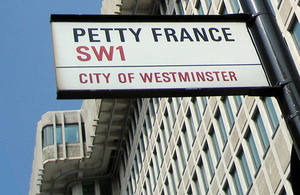 The success has been welcomed by the Government which has been working to encourage more people to resolve disputes outside court by using alternatives like mediation.
The new rules mean that anyone setting out to contest the terms of their separation in court will first be required to consider mediation. This usually takes place through a mediation awareness session, where both parties find out what the process can offer before they decide if it is right for them.
Mr Djanogly met with mediators in Manchester this week to discuss how the new rules were working in practice and heard how there had already been a notable increase both in people asking about mediation and those going on to use the process.
Mediation involves couples working through issues in the presence of a qualified mediator to make arrangements both sides can live with, rather than putting lawyers and a judge in charge of deciding a couple's future arrangements.
Jonathan Djanogly, who also gave a speech at the Civil Mediation Council Conference in Manchester, Djanogly said: 'Mediation is a quicker, cheaper and more amicable alternative, particularly where children are concerned.
'The new rules mean everyone now has the opportunity to see if mediation could be a better solution than going straight to court.'
Family Mediation Manchester, one of the largest mediation services in the country, has reported an increase in the number of people contacting them since new rules came into effect on 6 April.
Beverley Sayers, the Managing Director of Family Mediation Manchester, said: "The early signs we are seeing are that a lot more people are choosing mediation. We have had a lot more people coming to assessment sessions and most of them have gone on to use mediation.
'More people are finding out about the benefit of mediation and realising that it can help them to decide and settle their own and their families' futures.'
Research shows that mediation can cost a quarter of the price and take a quarter of the time of going to court. Data from Legal Aid cases show the average cost per client is £535 compared to £2,823, and that the average time for a mediated case to be completed is 110 days compared to 435 days for non-mediated cases. With two thirds of publicly funded mediation already resulting in full agreement, it can ensure better results for families too.
Published 11 May 2011