Press release
Less haste, less waste and a smaller waist
UK households can be healthier and could save up to £1,500 a year by planning their weekly food shop, a new Change4Life survey has revealed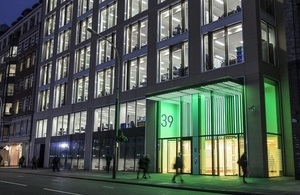 **Plan your meals to save pounds and lbs **
UK households can be healthier and could save up to £1,500 a year by simply planning their weekly food shop, a new Change4Life survey has revealed today.
It shows that simple steps such as writing a shopping list and planning your weekly meals can save your purse pounds and your waist lbs too.  The findings come ahead of a new Change4Life campaign that will encourage affordable healthy eating in the new year.
The survey asked 20 households to record what they ate and drank over a two week period. In the first week they ate and shopped as normal but in the second week they were provided with recipes and handy tips from Change4Life to help them plan healthier meals and shop smartly.
With the help of Change4Life in the second week, those that took part:
notched up average savings of £29 a week;
spent £15 less on takeaways a week;
snacked less; and
some people even reported skipping fewer meals and eating more fruit and veg.
Encouragingly 85 per cent of those that took part said they would continue to plan out their weekly meals in the future.
**Public Health Minister Anne Milton said: **
"If you're busy and on a budget, you can still eat well.
"Some people might think that eating a balanced diet is more expensive but that does not have to be the case.  If we plan ahead we can make better choices and save money too.
"In the new year we will launch a new Change4Life Supermeals campaign that will help everyone plan and cook simple meals."
Alex Pople, 25, from **Somerset** who took part in the survey said:
"Planning ahead really paid off for us, we saved money on our shopping and we didn't have to make a last-minute decision about what to eat every night."
Notes to Editors
 For further information on Change4Life contact the Department of Health Newsdesk on 020 7210 5221.
For more information about Change4Life visit the website.
20 adults were involved in the two week survey, including five single people, five couples and 10 families.  In week one, participants were asked to shop and eat as they would normally and record what they spent and ate.  In week two they were asked to plan their meals and snacks with the help of a Change4Life meal planner.
The average annual household saving was calculated by comparing the average spend on all food and drink in week one and week two.  This included any money spent on take-aways or meals out of the home.
Published 27 December 2011