News story
Leeming Expeditionary Air Wing NATO-ready
An RAF Expeditionary Air Wing (EAW) has been declared ready to support NATO following a series of gruelling tests at RAF Waddington.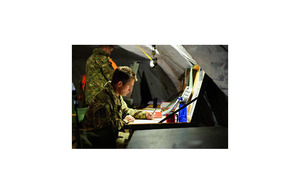 Formed from the headquarters of the main operating base, 135 EAW at RAF Leeming is one of a number of deployable EAWs designed to better support the RAF on deployed operations of any type worldwide.
Group Captain Tony Innes, RAF Leeming Station Commander, said:
The deployment of 135 EAW HQ to RAF Waddington provided the perfect opportunity to exercise and validate 135 EAW HQ prior to undertaking NATO Response Force 13 duties next year.
The JFAC (Joint Force Air Component) EAW Training Team provided a realistic scenario, which ensured that the EAW HQ was able to interact with key enablers from the A4 (logistics), A6 (communications) and Force Protection communities.
Exercise Agile Eagle was the last of a series of 4 increasingly complex scenarios. On this occasion the EAW sought to deliver humanitarian aid to a fictitious third world country situated in an unstable region.
Squadron Leader Simon Reade of the EAW Training Team said:
This was a summation of their training and confirms the quality of the preparation that's been devoted to the training of Leeming EAW over the past 12 months.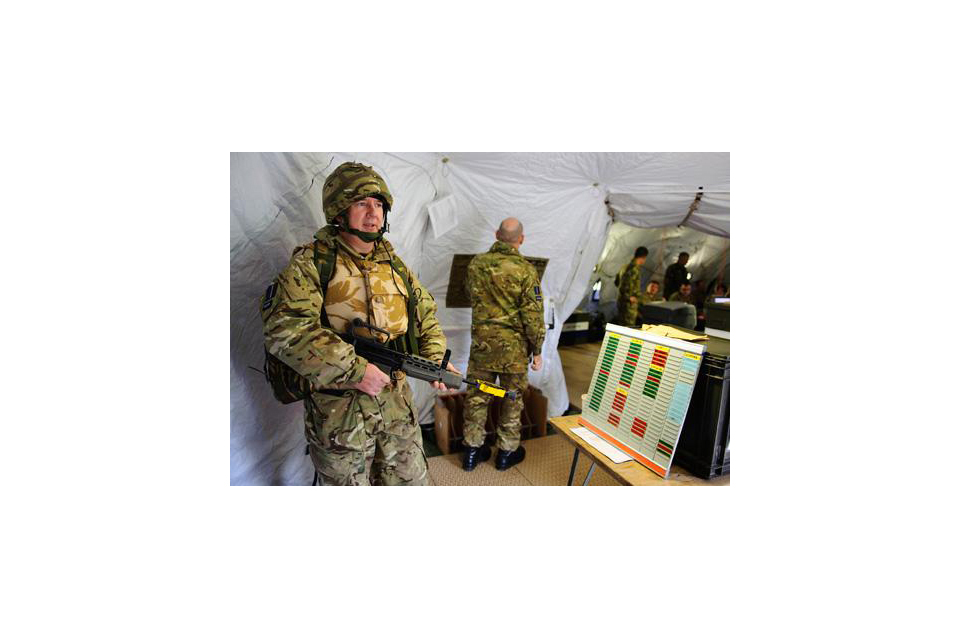 The EAW TrainingTeam is led by Wing Commander Mike Bracken. He said:
The Eagle series of exercises has enabled Leeming EAW to demonstrate their ability to run a deployed operating base in austere conditions, projecting air power as part of the NATO Response Force.
Agile Eagle has brought together all elements of the EAW and by exercising alongside Force Protection and enabling colleagues it has provided the hands-on experience they will require if they are deployed by NATO.
At the conclusion of the week-long exercise 135 EAW was declared ready to support the NATO Response Force for 12 months and Group Captain Innes paid tribute to those who had made it happen:
During the exercise the EAW HQ performed superbly and the deployment also allowed the station to test its ability to continue to support the plethora of operationally-focused lodger units at RAF Leeming.
Published 27 November 2012