News story
Leeds seminar: Improving rehabilitation through collaboration: involving service users in probation
West Yorkshire CRC and User Voice discussed their collaboration with service users through their service user council and council members will share their experiences.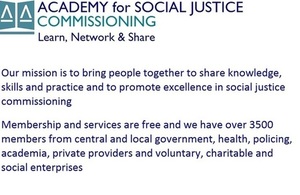 Wednesday, 18 October, 2017
featured
Karen Townend I Head of Operations/Community Director I West Yorkshire Community Rehabilitation Company
Gail Bland I North East & Yorkshire Engagement Team Leader, User Voice
Service User Council members I West Yorkshire Community Rehabilitation Company
User Voice is a charity that is led and delivered by people who have been in prison or on probation. User Voice works nationally to enable criminal justice services to listen to and act on their service users through its Council model.
In this free interactive seminar delegates heard from all those who have collaborated on the West Yorkshire CRC Service User Council including senior CRC staff, User Voice staff and most importantly the Council members. Each discussed their experiences and gave their perspective of the benefits and challenges for both themselves and for commissioners.
Please see the attached slidepack for further information.
Published 21 September 2017