Learning Legacy future secured
Construction projects can continue to learn from Games venue success.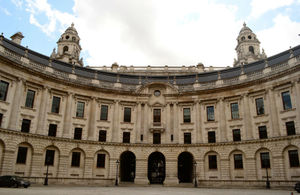 The future of an initiative to help companies learn from the successful construction of London 2012 venues has been secured.
The Learning Legacy website, launched by the Olympic Delivery Authority (ODA) last year, will continue after the ODA is wound up.
The Major Projects Authority, a partnership of the Cabinet Office, HM Treasury and other departments, will take over running the website with the aim of improving the success rate of major projects across central Government.
"The Learning Legacy initiative was created to ensure the lessons of delivering one of Europe's largest construction projects were preserved for future generations," said Simon Wright, ODA Director of Venues and Infrastructure.
"I am delighted it has found its natural home with the MPA, and I hope those charged with delivering significant infrastructure programmes, whether in the public or private sectors, will make use of the intelligence gleaned from working on such a unique challenge."
Expansion
The Learning Legacy website is packed with case studies and reports put together by the ODA and its supply chain of companies from all over the UK, along with contributions from independent industry bodies and academics.
It is now set to expand with new material from the London Organising Committee of the Olympic and Paralympic Games (LOCOG) and some of their partners and suppliers, covering topics such as sustainable sourcing and waste management.
Further information
Published 24 September 2012