Leading companies showcase best of British
The stars of the Make it in Great Britain exhibition have been unveiled.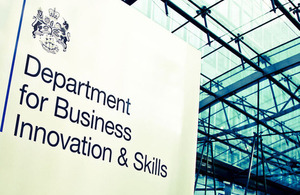 Iconic companies including Mars, Jaguar Land Rover and BAE Systems will help showcase the best of British manufacturing at an exhibition this summer.
The aim of the event, which will be held in London during the Olympic and Paralympic Games, is to raise awareness of the industry.
Business Minister Mark Prisk said: "Manufacturing accounts for 8% of total UK employment and well over half of export goods, yet current perceptions of the industry are out of date and do not reflect that reality.
Make it in Great Britain will feature British manufacturing feats including:
The manufacturing journey of a Mars bar; 'from bean to bar'.
A lightweight on-demand transport system, which has been piloted at Heathrow Terminal 5.
A macro camera black box showing telescopic, planetary and earth images from E2V.*
Mark Prisk added:
"We have selected a really exciting mix of exhibits, from the manufacture of MRI magnets by Siemens, to the secrets behind McLaren's winning team.
"I hope that as many people as possible visit the exhibition and see all of the great examples of British design and manufacturing - it will be spectacular."
Around 40 firms will take part in the exhibition, which will be held at the Science Museum.
Links
Published 19 April 2012